GM Sets Up Internal Unit To Evaluate Tesla Threat To Firm's Position In Electric Car Market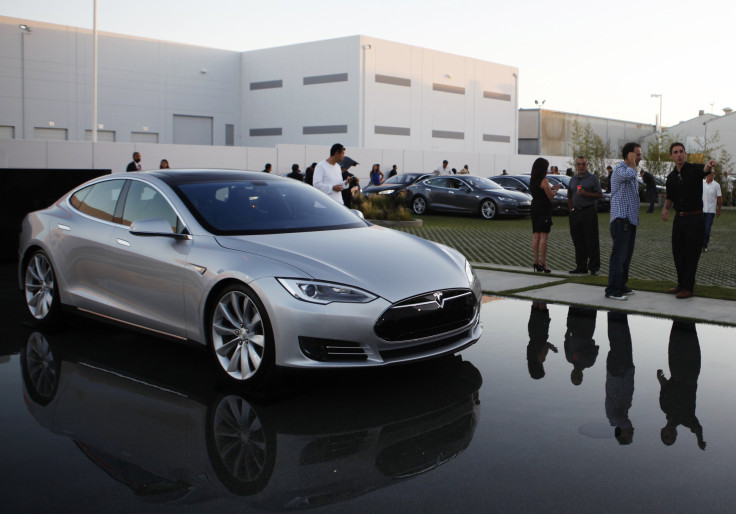 General Motors Co. (NYSE:GM) CEO Dan Akerson has not minced words about his disdain for the way GM was run until its Chapter 11 reorganization in June 2009.
Now he's starting to pay more attention to Silicon Valley startup Tesla Motors Inc. (Nasdaq:TSLA), a sign that North America's largest automaker is acknowledging what Tesla Chairman and CEO Elon Musk is up to on the West Coast.
Akerson has created a small team devoted to studying Tesla to determine threats the upstart manufacturer may pose to the Detroit auto giant while it tries to boost innovation with more patents, high-speed wireless connectivity in future vehicle design, and develop a next-generation Chevrolet Volt plug-in electric despite lackluster sales.
Akerson and GM want to be sure that Tesla doesn't leave it behind in the field of automobile innovation.
"In the old days, they would've said, 'It's a bunch of laptop batteries and don't worry about it and blah, blah, blah,'" Steve Girsky, GM vice chairman, told Bloomberg in a report published Thursday, referring to how GM executives initially reacted to Tesla's electric drive system.
That attitude is gone under Akerson, says Grisky, and GM higher ups are taking heed. Tesla's Model S has won high praise not just because it's pushing electric plug-in engines powered by a cluster of lithium-ion batteries as the future. If you remove the battery power and plop in a clean diesel engine, the car would still keep its accolades for design. And Tesla has wholly embraced the latest mobile technology as an integral part of the vehicle, including a 17-inch touch-screen dashboard control and Internet connectivity. In the first quarter the Model S outsold GM's Volt for the first time, which helped in the wake-up call.
Tesla has only turned a profit in one quarter since it was founded in 2003, and that was thanks to selling off its carbon-offset credits. Analysts polled by Thomson Reuters expect the company to see profit again in the fourth quarter – but that could change.
Investors Shrug Off Goldman Sachs Warning On Tesla Stock Price
On Tuesday, a Goldman Sachs report suggested that the company's stock price was overheated and could decline to between $84 and $113, depending on the rate of sales volume. The price touched a record $133 a share on Monday, but lost 20 percent between Tuesday and Wednesday morning after the research note went public.
But on Wednesday the stock rebounded as investors bought on the price slump and also because an analyst at Dougherty & Co raised her price target from $90 a share to $200.
So far the stock has rebounded 12 percent since the drop. It was trading at $120.25 near the opening bell in New York on Thursday, suggesting that investors are shrugging off the Goldman Sachs projection.
Goldman Sachs says the company needs to be on track to sell at least 105,000 units by 2018 to justify an $84 share price by the end of the year, and that it needs a sales volume trajectory toward 250,000 units by 2018 to justify a share price of $113 by December.
Tesla sold 4,900 sedans in the first quarter, and Musk says he expects to sell about 21,000 units this year. The company will issue its second-quarter earnings results after markets close on Aug. 7. That will offer a glimpse into the company's progress toward the 2013 sales goal.
© Copyright IBTimes 2023. All rights reserved.