Gold Prices Could Skyrocket To $3,500, In Wild Unorthodox Estimate From Citi Analyst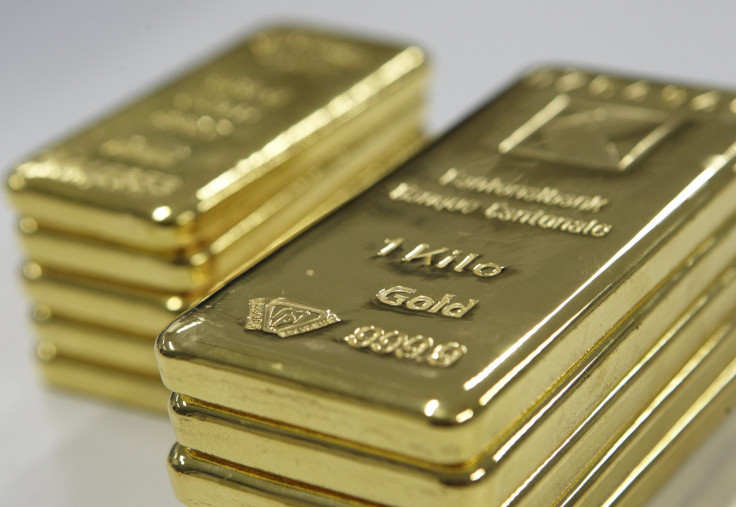 Gold prices could climb to $3,500 per ounce in the next few years, well beyond double the current market price of $1,411, according to an unorthodox estimate by Citigroup Inc (NYSE:C) analyst Tom Fitzpatrick.

In an interview with the King World News blog, Fitzpatrick argues on technical and historical grounds that the long-term trend for gold is strongly bullish.

"We believe we are back into that track where gold is the hard currency of choice, and we expect for this trend to accelerate going forward," Fitzpatrick told the blog. "We still believe that in the next couple of years we will be looking at a gold price of around $3,500."

He also predicts that silver could reach above $100 per ounce, more than tripling its current price around $23.

Gold has hit a minor peak recently, reaching a three-month high and surging past the $1,400 threshold, chiefly thanks to investors wary of a risky Western military intervention in Syria.

Fitzpatrick's prediction is not the standard view among Citi analysts, however, nor is it the official in-house estimate. According to Bloomberg, Citi metals analyst David Wilson has forecasts for gold to reach $1,150 by the end of 2013, and $1,250 by 2015.

But remarkably optimistic projections by some gold analysts are not new or isolated.
Noted investor Dennis Gartman, a longtime bear on gold, has told CNBC several times in recent days that gold is a wise investment given the Syrian crisis, reiterating his view on Wednesday.
Back in early June, in a volatile gold market, gold analyst John Hathaway with the Tocqueville Gold Fund told King World News that gold prices could suddenly increase by more than $1,000 per ounce by the end of 2013.

Commodities analyst Julien Garran of Swiss bank UBS AG (VTX:UBSN) also contrasts his view with the UBS house view, according to a research note earlier this month. Garran sees a highly bullish environment for gold if the Fed abandons tapering as unsuitable shortly after it begins, as he expects. Other UBS gold analysts say gold should slide down as strong U.S. economic data continue to come in for the rest of 2013 and early 2014.

Official bank estimates vary, with Barclays PLC (LON:BARC) projecting an average of $1,393 for 2013 in its latest note from Monday.

In mid-June, before some summer stabilization and the most recent upticks, HSBC Holdings plc (LON:HSBA) posted a forecast of $1,396 for gold averaged throughout 2013.

"Given investor uncertainty surrounding the Middle East, bullion has room for further gains in the near term should energy commodities including WTI [West Texas Intermediate] crude oil continue to rally, in our view," wrote HSBC analysts in a research note on Monday.
© Copyright IBTimes 2023. All rights reserved.
FOLLOW MORE IBT NEWS ON THE BELOW CHANNELS