Golden Corral Franchisee Files Bankruptcy As Buffets Suffer During COVID-19 Dining Restrictions
After suffering closures in March due to the coronavirus pandemic, Golden Corral's largest restaurant franchisee is filing for bankruptcy protection.
The restaurant operator, 1069 Restaurant Group, filed for Chapter 11, citing COVID-19 closures and a sales decline during the pandemic, Restaurant Business reported. The company, which operates 33 Golden Corral restaurants primarily in Florida and Georgia, had a debt load of $49.7 million, according to court documents.
Golden Corral, like other buffet-style restaurants, has had to get creative during the pandemic to curb the spread of the virus. The company underwent an overhaul of its services, instead offering cafeteria-style and family-style dining to allow customers contactless food servings.
Through the bankruptcy filing, 1069 said it will refit its restaurants to offer a new way of serving customers while also assessing which locations should close permanently, Restaurant Business reported.
Golden Corral told the news outlet that it anticipates the franchisee will continue to operate 24 of its 33 restaurants. Franchisee 1069 has since reopened six locations with plans to resume operations at 18 more restaurants by the end of 2020, Restaurant Business said.
The franchisee earned more than $141 million in sales in 2019, FSR reported.
"The pandemic's business impact on our segment has been significant," Golden Corral CEO Lance Trenary told Restaurant Business. "Recovery has been steady, but slow, and some franchisees will not be able to continue to operate without additional financial relief."
Buffet restaurants have been hit particularly hard during the pandemic as self-service food was prohibited from being served. Now that some restaurant dining rooms have reopened, restrictions are in place to prevent the spread of the virus.
Buffet chain Souplantation closed its doors for good at the height of the pandemic as it was unable to financially survive as its restaurants remained closed due to restrictions places on the food industry. Luby's Cafeteria also has plans to shutter all its restaurants and liquidate its assets.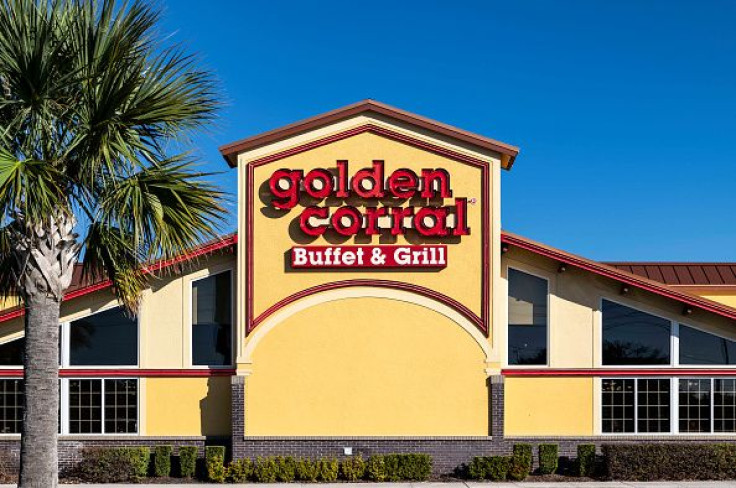 © Copyright IBTimes 2023. All rights reserved.