Buffet Restaurants Could Go Away As The Coronavirus Forces Safer Dining Out
As the coronavirus forced restaurants to temporarily shut their dining rooms to patrons and come up with new ways to offer their food menus, buffet-style restaurants have struggled with to stay relevant, in business, and safe as the pandemic wages on.
In the last week, buffet chain Souplantation and its counterpart, Sweet Tomatoes, owned by parent company Garden Fresh, filed for Chapter 11 bankruptcy. The company was grappling with ways to alter its business amid the coronavirus pandemic but saw no viable solution that could keep it afloat, CEO John Haywood, told Restaurant Business, at the time.
Garden Fresh had previously filed for bankruptcy in 2016 but has now permanently closed all of its restaurant locations in its second Chapter 11 filing.
Garden Fresh is not the only buffet that has filed for bankruptcy protection as Old Country Buffet's parent company Ovation Brands filed for bankruptcy three times over the last 20 years, and Ponderosa/Bonanza Steakhouse's parent company at the time, Metromedia Steakhouse, also filed for Chapter 11 in 2008.
Buffets have decreased in popularity over the years as market research firm, The NPD Group, reported a 26% decline in the number of these types of restaurants (via Business Insider). Now the coronavirus has put a serious damper on buffet restaurants' ability to operate as the pandemic calls for more safety measures.
Buffets, unlike traditional restaurants, have more touchpoints with shared utensils to dole out food, and safety concerns are an issue as buffets have been plagued with outbreaks of E. coli and salmonella, Business Insider reported.
There has also been a market shift away from quantity to quality, the news outlet said. In addition, Americans are moving towards services such as Grubhub, Uber Eats, Doordash, and Postmates, which offer online ordering that is conveniently delivered directly to a consumer's home.
While buffet restaurants could innovate their offerings and promote social distancing, it may be difficult for these food operators to implement the changes needed to succeed in a coronavirus environment, causing more buffet restaurants to close up their locations and file for bankruptcy.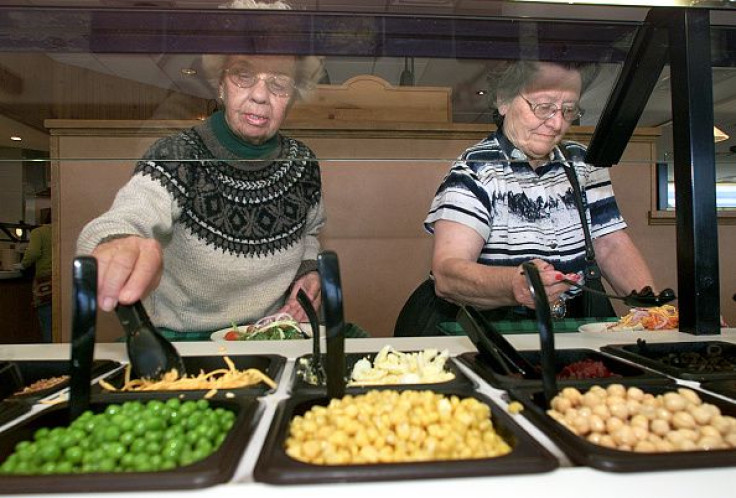 © Copyright IBTimes 2023. All rights reserved.