Golden State Warriors Preview: Can Coaching Alone Carry Them To Another Title?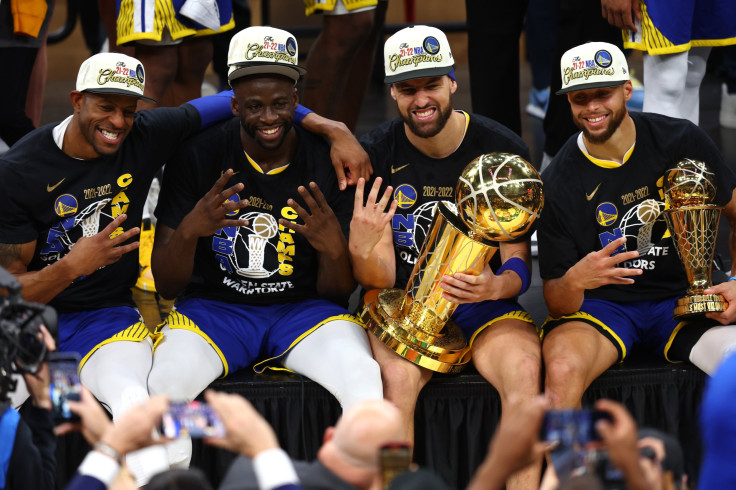 KEY POINTS
Questions of team chemistry and lack of bench depth surround the Warriors this season
Draymond Green and Jordan Poole's incident made headlines around the NBA
Committing most of their cap space to only a handful of talent could sink their chances to repeat
The Golden State Warriors are coming off an improbable run to the top of the NBA three seasons after their last championship, but many of the questions surrounding them heading into this year revolves around team chemistry.
A core four of Stephen Curry, Klay Thompson, Andrew Wiggins and Draymond Green plus guys like Jordan Poole, James Wiseman and Jonathan Kuminga leading the charge off the bench is enough to strike fear in the hearts of the other 29 teams.
Green, the Warriors' ever-vocal leader on defense, made headlines via leaked footage of him dropping Poole with a punch to the jaw during practice.
Despite public outcry for Green to miss a significant amount of time for his actions, the Warriors front office fined him instead.
Many fans theorized that Green punched Poole out of jealousy due to their contract situations, with the latter on track to get a big bag while the veteran star may be forced to accept his player option for significantly less.
Whatever the case may be behind closed doors, Poole was handed a four-year, $140 million extension while Wiggins received his own four-year, $109 million deal.
Meanwhile, there is no news yet as to what Green's future with the Warriors looks like.
Poole recently addressed the incident in public for the first time and confirmed that Green did approach him to apologize.
"We're professionals. We plan on handling ourselves that way. We're gonna play basketball. Everybody in the locker room on our team knows what it takes to win a championship, and we're gonna do that on the court. That's really all I have to say on the matter," Poole said.
"We're here to win a championship and keep hanging banners."
While they have publicly squashed their beef, many think that the contract status of both Warriors stars will inevitably play a role in whether Golden State wins another title.
It would be wise for NBA fans to remember that last year's Warriors team is generally different from the group that they are fielding for this season after losing key contributors like Nemanja Bjelica, Gary Payton II, Otto Porter Jr. and Juan Toscano-Anderson to free agency.
In their stead, the front office went out and acquired Donte DiVincenzo, JaMychal Green, Ty Jerome and Anthony Lamb–players more known for their skill sets rather than their star power.
The Warriors' team chemistry is already in question due to Green and Poole's altercation and the roster they have now appears to be significantly weaker than last year's.
What it all comes down to now is whether head coach Steve Kerr can integrate his new players into their system.
General manager Bob Myers deserves some credit for bringing in players who can fit their playstyle, but them spending so much this offseason on a couple of high-caliber players puts into question their odds of repeating.
FanDuel Sportsbook has the Warriors with the fifth-best chance at winning it all this season at plus-700, while the Milwaukee Bucks are the favorites with plus-550 odds followed by the Boston Celtics at plus-600 and Los Angeles Clippers also at plus-700.
A ton of questions have been raised this offseason and how the Warriors respond will be something to watch out for as the 2022-23 NBA season progresses.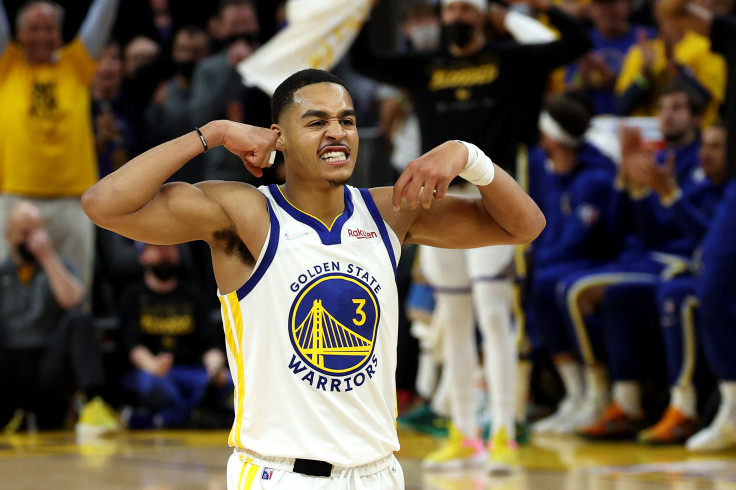 © Copyright IBTimes 2023. All rights reserved.
FOLLOW MORE IBT NEWS ON THE BELOW CHANNELS