Lakers' Jeanie Buss Gets Defensive Amidst Questions Regarding 'Inner Circle'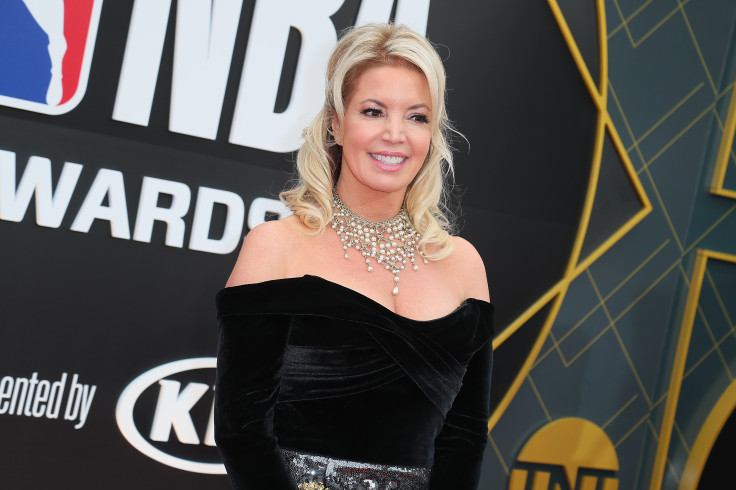 KEY POINTS
Jeanie Buss has kept a close circle around her when it comes to making executive decisions
She has also confirmed that Rob Pelinka has signed an extension by last season's end
The Lakers hope to contend for a title this season after last season's unsightly disaster
Los Angeles Lakers owner Jeanie Buss has been criticized for her decisions relating to their lack of success since winning the NBA title in 2020, especially with regard to her so-called "inner circle" of advisors.
Former ESPN commentator Rich Eisen had a sit-down interview with Buss to talk about the Lakers and was subsequently asked about this inner circle– to which Buss appeared to be irked by the notion.
"People are fascinated with that for some reason. I could ask you (Mark Eisen), 'Do you ever ask Mark Cuban who his inner circle is or Joe Lacob who his inner circle is?' There's just something about being a woman I think that people think, 'Oh what crutches does she need? Because she's not capable of doing it herself,'" Buss initially mentioned.
"People seem most interested in Linda Rambis, who I've been working with for over 30 years. I've operated in the same style since I started working with the organization... like to hear from everybody at the table. Then ultimately, people need to understand I'm the governor of the team and I'm held accountable for every decision that's made, business and basketball."
Eisen went on to clarify that he only meant to find out why she has not decided to seek help from outside her immediate circle of friends and family to get the best possible opinions, with him making comparisons to Dallas Cowboys owner Jerry Jones and New York Yankees chief Hal Steinbrenner.
In that regard, Buss answered that she also gets perspective from the likes of former Lakers team president Earvin "Magic" Johnson and Phil Jackson who served as head coach of the Purple and Gold and became an executive with the New York Knicks.
Buss also confirmed that Rob Pelinka, the team's vice president and general manager, had signed his extension at the end of last season to ensure that he and whoever they deemed to be the new coach then "were on the same page".
The Lakers have retooled their roster heavily this offseason with additions to the frontcourt in the form of Juan Toscano-Anderson, Thomas Bryant and Damian Jones in order to cover up for when Anthony Davis eventually misses time.
The backcourt received some love as well after bringing back Dennis Schroder while adding Patrick Beverley and Lonnie Walker IV, further increasing their offensive potential off the bench.
Moreover, LeBron James had just re-signed with the Lakers on a two-year, $97.1 million deal, committing to the partnership that he built with Davis and Russell Westbrook last season
With all of these moves in the offseason, Buss and the rest of the Lakers front office are hoping for a more favorable record this season unlike last year's 33-49 finish.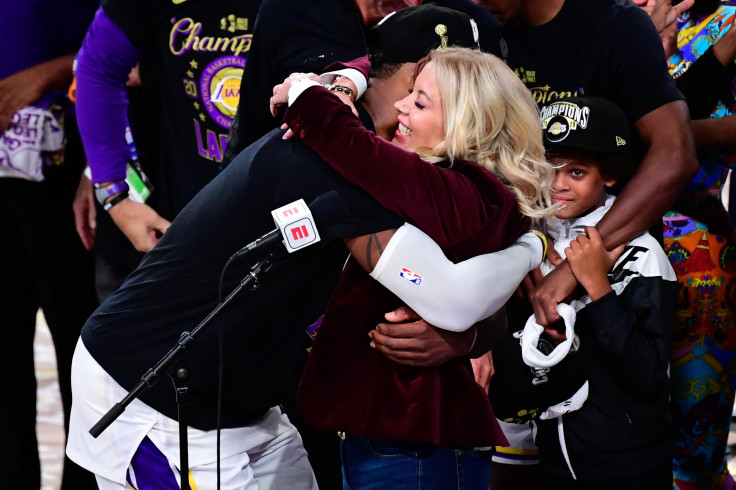 © Copyright IBTimes 2023. All rights reserved.
FOLLOW MORE IBT NEWS ON THE BELOW CHANNELS