Goldman Sachs (GS) Reportedly Using Loophole To Make Billions Simply By Creating Supply Bottlenecks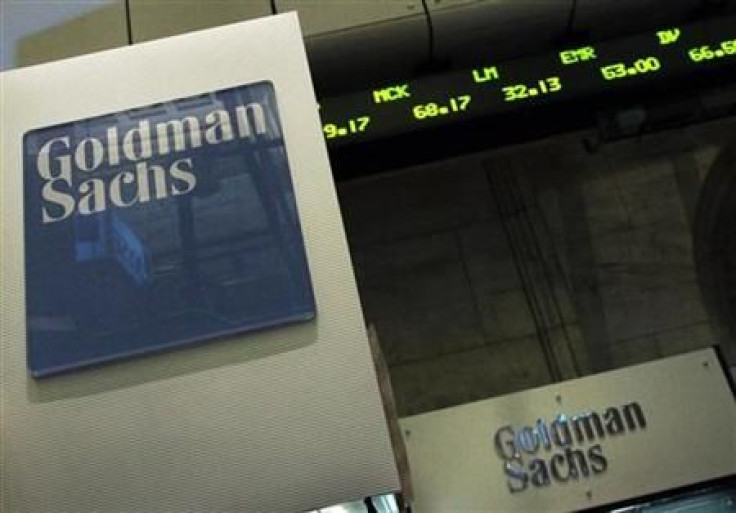 Late last year the Securities and Exchange Commission approved a plan that will allow JPMorgan Chase & Co. (NYSE:JPM), Goldman Sachs Group Inc (NYSE:GS) and BlackRock, Inc (NYSE:BLK) to buy as much as 80 percent of the copper available on the market. Many saw this as a dangerous precedent that would artificially inflate copper prices and leave the power of the copper market in the hands of only a few.
It appears that Goldman Sachs is attempting a similar move with aluminum, the price of which has almost doubled since 2010. Goldman owns 27 warehouses in Detroit that store around 1.5 million tons of aluminum that is owned by customers. The problem, those customers say, is the 16-month waiting time to have their aluminum shipped to processing plants that make anything from cans to car parts.
Goldman Sachs makes money from this venture as it lengthens the amount of time that the owners of the metal have to keep it in storage, resulting in increased rental revenue. According to a New York Times investigation, Goldman is earning millions in extra rental revenue as it forces up aluminum prices.
Before Goldman bought Metro International, the company that stores and delivers the metal, shipping costs took about six weeks on average and the warehouses had about 50,000 tons at any given time. The shipping time has now grown 20-fold with warehouses storing around 1.5 million tons.
Industry rules say 3,000 tons of the metal must be moved each day and cannot sit in warehouses waiting for prices to peak. But Goldman doesn't deliver the metal it moves to companies; it merely moves it to another warehouse to satisfy the industry rules.
The practice of banks having sole control of warehouses, power plants and oil refiners has caused many companies to complain that prices are being artificially increased, costing Americans more every time they buy gasoline, use a household appliance or even go to the supermarket.
The Senate Banking Committee will hold a hearing titled "Examining Financial Holding Companies: Should Banks Control Power Plants, Warehouses, and Oil Refineries?" Tuesday to discuss the issue.
© Copyright IBTimes 2023. All rights reserved.