Goldman Sachs Profit Falls 23%, But Earnings, Revenue Beat Forecast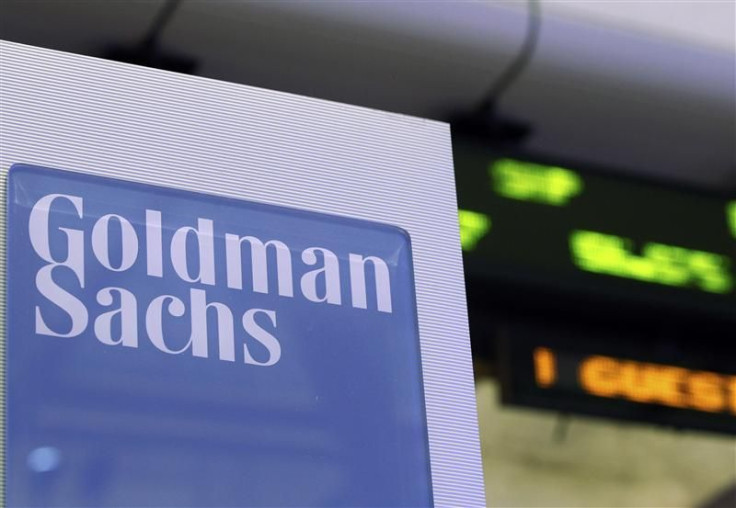 Goldman Sachs Group Inc. (NYSE: GS), the fifth-largest U.S. bank by assets, said Tuesday it had 23 percent less profit in the first quarter on falling investment banking and trading revenue, but its revenue beat analyst forecasts as it raised its dividend.
The New York-based bank posted profits of $2.11 billion, down from $2.74 billion in the first quarter of 2011. Its earnings per share, including a preferred dividend, was $3.92, up from $1.56 per share from the prior year and better than a Reuters forecast of $3.55 per share. Revenue fell 16 percent to $9.95 billion from $11.89 billion, but was above the Reuters forecast of $9.48 billion.
Goldman increased its quarterly dividend to 46 cents per share from 35 cents, the first boost since 2006.
"Stronger global markets, together with the firm's deep and broad client franchise, drove improved results across most of our businesses, said Lloyd Blankfein, chairman and CEO of Goldman.
Because client activity remains relatively low in certain areas, especially in parts of investment banking, we believe that our mix of businesses gives the firm significant room for revenue growth as economic and market conditions continue to improve."
Goldman's investment banking revenue fell to $1.15 billion, 9 percent below the prior year. Fixed-income trading fell 20 percent to $3.46 billion from the prior year. The bank's institutional client services division made $5.71 billion, 14 percent below the prior year. The bank rebounded from a weak fourth quarter for Wall Street, as all three revenue streams rose compared to the previous quarter.
The bank's operating expenses fell 14 percent to $6.77 billion from the prior year, but rose 41 percent from the fourth quarter of 2011. Employee compensation was $4.38 billion, down 16 percent from the prior year.
Goldman's shares fell 6 cents, or less than 1 percent, to $117.67 in midday trading.
© Copyright IBTimes 2023. All rights reserved.