Goldman's "Fabulous Fab" Goes On Trial In New York For Misleading Clients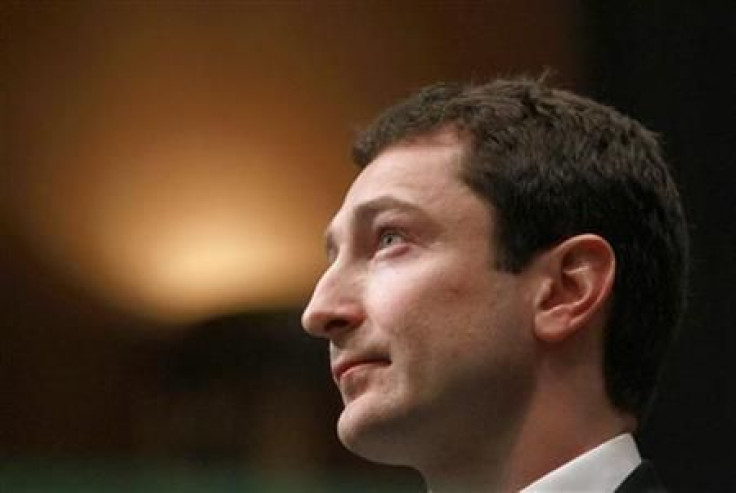 "Fabulous Fab" is headed to court on Monday, but he has a better chance of winning than his former clients did, according to charges from the Securities & Exchange Commission.
Fabrice Tourre, a former trader for Goldman Sachs Group Inc. (NYSE:GS), is accused of selling securities while knowing they were overrated and dangerous. The SEC's case is viewed by many observers as the latest step toward holding Wall Stree responsible for its excesses that helped lead to the financial crisis.
At the beginning of 2007, Tourre conceived a security called Abacus, composed of packages of real estate debt. According to the SEC, Tourre knew that these securities were bound to fail and were also being shorted by the hedge fund firm Paulson & Co.
In 2010, the SEC filed a complaint against the, then, 31-year-old Frenchman stating that "Tourre knew of Paulson's undisclosed short interest." Another element of the complaint was that Abacus was "tied to the performance of subprime residential mortgage-backed securities, and was structured and marketed by [Goldman Sachs] in early 2007 when the United States housing market and related securities were beginning to show signs of stress."
The SEC said that proof of Tourre's actions had been found through emails he sent to several people, including his girlfriend, where he stated that "everything was on the verge of collapsing," but he "fabulous Fab" would be "the only potential survivor," according to the French radio station Europe1.
"[Tourre's] hand was caught in the cookie jar," SEC attorney David Marder toldo CNN Money. "In most of the cases, the investment bankers of the world could claim that everybody was sophisticated, they were all big boys and they were all entitled to make their own judgment calls. This case is different because the SEC was able to identify the specific facts [about the investment] that Mr. Tourre had."
Abacus investors lost more than $1 billion when the housing bubble burst.
If the Frenchman is found guilty of the charges, he could face a huge fine, as well as the permanent expulsion from the financial industry.
The trial is the first of its kind since the trial of two Bear Stern's hedge funds managers. In that case, Matthew Tannin and Ralph Cioffi were not guilty.
Born in 1979 in France and mostly unknown to this day in his native country, Tourre graduated from l'École Centrale in Paris, before moving to the U.S. to attend Stanford University. He joined Goldman Sachs in 2004.
After the scandal, Tourre totally changed his lifestyle. He went to Rwanda to work with humanitarian organizations. He is also preparing a Ph.D. and teaching economics in Chicago.
© Copyright IBTimes 2023. All rights reserved.
FOLLOW MORE IBT NEWS ON THE BELOW CHANNELS