Golfer Jason Day Resting After Collapsing At US Open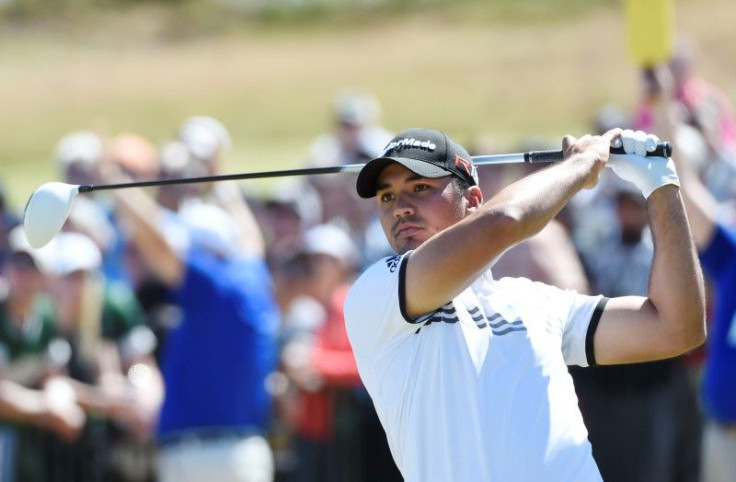 UNIVERSITY PLACE, Washington (Reuters) - Australian golfer Jason Day sent a scare through the U.S. Open on Friday when he collapsed on his final hole, before getting to his feet, completing the second round and collapsing again.
One of the pre-championship favorites to win the year's second major, Day dropped to the turf in front of a packed grandstand and laid on his back, covering his face as his caddie Col Swatton came to his aid.
Day, who has a history of vertigo, spent more than five minutes on the ground, about 50 yards from the green. He was finally helped to his feet by medics and after a discussion with officials, completed the ninth hole, his last of the day.
He still had to play a bunker shot, before two-putting for bogey and an even par 70. He then dropped to his knees again as medics came onto the green.
Despite the frightening finish, Day, twice a runner-up in just four Open appearances, remains very much in contention for a first major title, just three shots from the lead.
"Jason was diagnosed to have suffered from Benign Positional Vertigo," his manager Bud Martin said in a statement late Friday.
"He was treated locally by Dr. Robert Stoecker and Dr. Charles Souliere and is resting comfortably.
"His condition is being monitored closely and he is hopeful he will be able to compete this weekend in the final rounds of the U.S. Open.
"He wants to thank all who treated him at the Franciscan Medical Group and thank all of the fans and friends who have reached out to he and his family."
Day's wife Ellie told reporters on the edge of the par-three ninth green that her husband had felt dehydrated and suffered a dizzy spell as he approached the putting surface.
The world number 10 had been concerned with his occasional problems with vertigo while heading into this week's tournament.
He suffered from dizziness during the final round of the Zurich Classic in New Orleans in late April and withdrew from last month's Byron Nelson after not being able to complete the pro-am competition due to further dizziness.
It first appeared that Day had turned his ankle on the treacherous Chambers Bay links-style layout before it was confirmed he had suffered a dizzy spell.
The 27-year-old, a three-time winner on the PGA Tour and a regular major contender, was immediately hooked to an IV drip and helped to a waiting van after signing his scorecard and was treated at the golf course.
"I know he was laying down there and I know he didn't play in Dallas this year because of vertigo," offered a concerned Tiger Woods, who was playing in the group behind Day.
"I played with him at Memorial and we talked about it in depth, and did a blood panel and all that stuff.
"I hope he's okay. I'll call him as soon as I'm done here and see if he's all right.
"He's one of my really close friends. I'd like to get out of here and see if he's okay."
(Additional reporting by Mark Lamport Stokes. Editing by Gene Cherry/Andrew Both)
© Copyright Thomson Reuters 2023. All rights reserved.