Golovkin vs. Rolls Update: GGG Doesn't Care What Canelo Says, Vows Third Fight
Kazakh boxing superstar and former champion Gennady Golovkin hopes to get a third fight with IBF middleweight champion Canelo Alvarez with a "statement" win against his upcoming opponent Rolls.
To this day, it is still arguable if Mexican superstar Canelo Alvarez really deserved the decision win against Golovkin, also known as GGG, in their action-packed rematch.
As GGG prepares for his upcoming fight against undefeated Canadian boxer Steve Rolls, the former champion seems to find it hard to not think about a third fight with the man who put a draw and a loss in his impressive record.
In a recent interview with CBS Sports, GGG has stated his thoughts about getting a rubbermatch with Canelo and how he currently feels coming to his next fight against an unheard fighter Rolls.
"I feel great. I feel great and I feel like a young guy," Golovkin told CBS Sports.
At some point during the interview, the Kazakh boxing star has become more serious when asked about how he feels about Canelo and the statement that the Mexican boxer is not interested in fighting him because he lacks world titles and would rather move up to a different weight class.
"Listen, it doesn't matter if Canelo is talking, He is a fighter and not a promoter or a manager or a partner, he is just a regular fighter. That is it and [his talk] is not serious," Golovkin emphasized.
While it is clear that GGG is eyeing for another fight with Canelo, a big question that deserves a big answer remains hanging, what would it take for GGG to regain another crack at Canelo?
In this case, it is not hard to tell that in order for GGG to convince the world that he deserves a nod at a third fight with the champion. Experts and even Golovkin himself believe that a "statement" win over Rolls may put him back on Canelo's priority list, to be specific, a brutal knockout.
The challenge for Golovkin in this situation is that, Rolls is obviously far from the caliber of Canelo and not even close to the like of title challengers. Even Golovkin himself admitted in the past that he was not aware who Rolls is when he signed the contract.
Golovkin, now 37 years old, also said that he doesn't want to waste his time and boxing career chasing titles. He is really looking forward for the best fights but until then, he must make a big statement win, according to SB Nation.
GGG is set to face Rolls tomorrow, June 8, 2019 at Madison Square Garden, New York.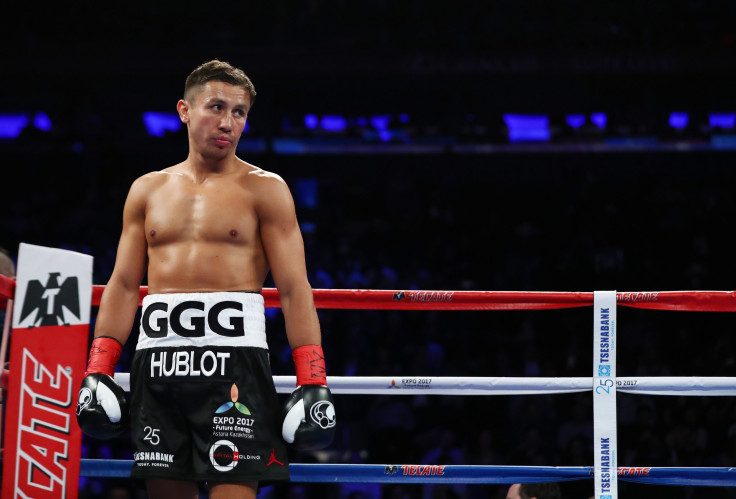 © Copyright IBTimes 2023. All rights reserved.