Goodluck Jonathan Fears Terrorists Will Kill Him: Former Nigeria President Slams Niger Delta Militants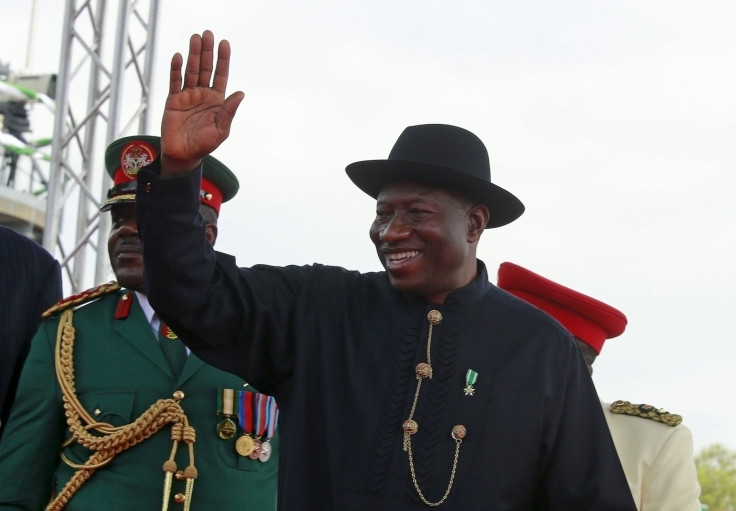 Former Nigerian President Goodluck Jonathan said a regional terror group is plotting to kill him. Jonathan said Sunday the militants known as the Movement for the Emancipation of the Niger Delta have threatened his life. Jonathan also denied reports that he was helping a splinter militant group known as the Reformed Niger Delta Avengers, which has threatened the administration of Nigeria President Muhammadu Buhari over oil production in the southern Delta region.
Jonathan said it was "idiotic" to associate him with the militants who threatened his life during his presidency and continue to do so.
"Nigerians could recall that in 2007 when Jonathan emerged as the running mate to the late President Umaru Yar'Adua in the People's Democratic Party during that year's presidential election, this very group invaded Yenagoa with hundreds of militants in an effort to assassinate him. Jonathan was only saved then by the spirited efforts of the combined forces of determined security men, who gallantly repelled the attack," his spokesman said in a statement Sunday. "Let us also not forget that members of this same group later invaded and bombed Jonathan's compound in Otuoke, Bayelsa State, on a night he was scheduled to attend to an important matter in his country home. He was only saved by the grace of God, who in His infinite mercy created intervening factors that prevented Jonathan from sleeping in his country home that night."
Jonathan said any accusations that he is working with the militants to undermine the Buhari administration are part of a plot "to rubbish and torpedo the ongoing peace efforts in the region." He was voted out of office in 2015.
The Reformed Niger Delta Avengers issued a statement last week that claimed Jonathan was funding the militant group that has carried out attacks on oil installations in the oil rich region. Meanwhile, the Bayelsa State-based Niger Delta Peace Agenda said last week it was meeting with Jonathan to hammer out a peace deal for the region, while also vowing that a "deceptive peace process would be rejected by the people."
The Niger Delta Avengers have demanded a greater share of Nigeria's oil wealth. Crude sales represent about 70 percent of Nigeria's economy, but the oil-producing Delta region remains impoverished.
© Copyright IBTimes 2023. All rights reserved.