Google Building Its Own Self-Driving Cars? Company Working To Design Driverless Vehichles, Says New Report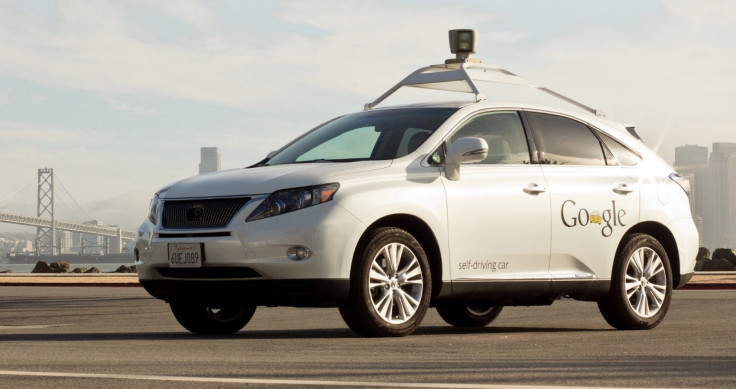 Refueling speculation about Google Inc. (NASDAQ:GOOG) intentions in the automobile industry, Amit Efrati reported in a Jessica Lessin blog post Friday that the technology giant has been in talks with contract manufacturers about fabricating a self-driving car using the company's own specifications. (Lessin is a former reporter for the Wall Street Journal.)
Although Google has attempted to work with major automakers to get its self-driving car plans going, the Mountain View, Calif.-based company hasn't been very successful so far. However, the German auto-parts manufacturer Continental AG (FRA:CON) is reportedly joining a partnership with Google and the International Business Machines Corp. (NYSE:IBM) focused on self-driving cars. The partnership is expected to be announced at the IAA International Motor Show next month in Frankfurt, Germany.
According to Efrati in his Jessica Lessin blog post, Google is considering the potential use of its self-driving car in a so-called robo-taxi service. "One idea Google has been studying is how its vehicles could become part of robo-taxi systems in which a fleet of self-driving cars would pick up passengers and work commuters on demand, according to people familiar with the matter," Efrati wrote. "Google believes that such systems could potentially reduce the need for people to own cars and reduce accidents."
Meanwhile, AllThingsD reported this week that Google Ventures, the venture-capital arm of the company, recently invested about $250 million in Uber, an alternative car service that connects drivers and passengers through its online applications.
Google has fooled around for quite a while with the self-driving car idea. It launched its self-driving car project in 2010 and has since created self-driving systems that have been installed in both a Toyota Prius and a Lexus RX. But this latest report appears to represent another step toward the company finally making its self-driving car a reality.
You can watch a video of a self-driving car test that Google conducted last year below:
© Copyright IBTimes 2022. All rights reserved.
FOLLOW MORE IBT NEWS ON THE BELOW CHANNELS