Google (GOOG) Self-Driving Car: IBM, German Auto Parts Firm Reportedly Close To Deal
Continental AG is close to closing a deal with Google (NASDAQ:GOOG) and IBM (NYSE:IBM) to develop self-driving car systems, according to a German newspaper. Continental -- the world's second largest auto parts manufacturer -- plans to announce its partnership with IBM and Google at the IAA Auto Show in Frankfurt this September, Frankfurter Allgemeine Zeitung reports.
Google has developed an autonomous, or self-driving, system for driving cars that the company has integrated with a Toyota Prius and the Lexus RX. The vehicles use laser radar to navigate traffic situations such as a stop sign or highway traffic in California as well as Nevada, where Google has successfully lobbied for driverless vehicle laws.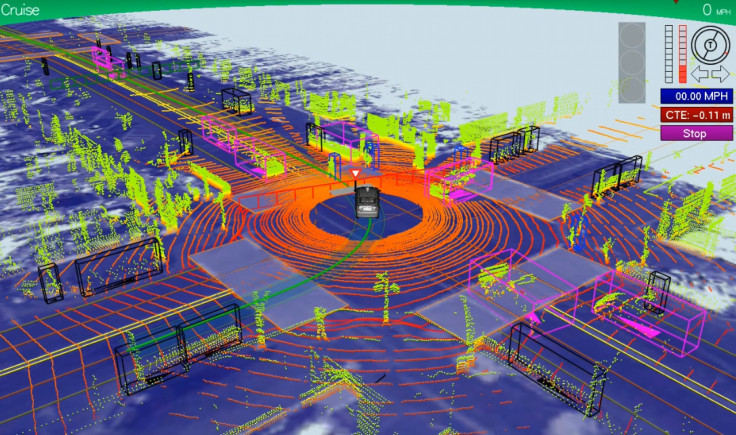 Continental has already partnered with Cisco Systems to develop communication systems between autonomous vehicles. The report states that IBM, Google and Continental will share the cost of investing in the project as well as potential profits. Sergey Brin said last year that California residents should be able to purchase a self-driving car by 2017, and Google's potential deal with Continental and IBM could help further that goal.
In May, Idealab Founder Bill Gross wrote on LinkedIn (NYSE:LNKD) that the Google self-driving car project gathers 750 megabytes of sensor data every second, using that data to make "decisions while driving."
"If it sees a rolling ball it knows a child might run out from a driveway," Gross wrote about Google's self-driving car. "I am truly stunned by how impressive an achievement this is."
Last year, Google published a video showcasing an autonomously equipped Toyota Prius being operated by a legally blind man. A video of the test is embedded below.
© Copyright IBTimes 2022. All rights reserved.
FOLLOW MORE IBT NEWS ON THE BELOW CHANNELS