Google Earth Reveals North Korean Labor Camps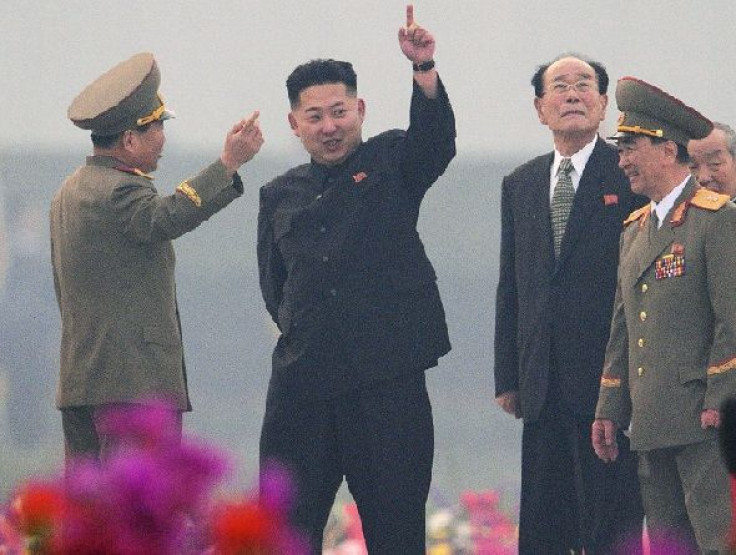 There's no button on Google Earth for "Show Concentration Camps," which is probably a good thing for North Korea given that human rights activists are now using Google Earth precisely to show where North Korea has their labor camps.
Human Rights Watch estimates that around 200,000 North Koreans are locked up in "a gulag of work camps." On Jan. 14, four days after Google CEO Eric Schmidt left North Korea after visiting for several days, UN High Commissioner for Human Rights Navi Pillay called for a "full-fledged international inquiry in serious [human rights] crimes" in the reclusive nation.
The blog One Free Korea reveals the locations of six of the camps on Google Earth, most of which are located very close to the border with China. Joshua Staten, a Washington lawyer and blogger on One Free Korea, told Irish outlet RTÉ News that "the good that Google has done, however inadvertently, by helping people tell the truth about North Korea, will probably be reflected in the history of the country one day."
He said he accidentally stumbled across one of the first camps, Camp 16, on Google Earth in 2007. That camp is said to hold 10,000 men, women and children.
Schmidt and his daughter, Sophie, returned from a little-publicized trip to North Korea on Sunday, two of a nine-person brigade led by former New Mexico Governor Bill Richardson. Schmidt did not reveal the reason for the trip other than "personal travel" but later posted on Google+ that he had hoped to talk to North Korea about "free and open Internet" and convince the isolated dictatorship that it can't stay disconnected from the rest of the world forever.
Timothy Stanley, a U.S. historian and blogger at the Telegraph, wrote that this latest reveal "demonstrates how hard it's becoming for governments to keep secrets from the rest of the world. ... On the other hand, the more that North Korea accepts the need to open up, then the more the light shines on this abominable regime."
Governor Richardson did say he had hoped to negotiate for the release of a U.S. tour guide, Kenneth Bae, who was detained in November for unspecified reasons. Richardson was unable to meet with Bae but did leave a letter for him, Reuters reported.
The trip was criticized by the U.S. State Department for its timing relative to the launch of a North Korean missile in December 2012, but the trip went ahead anyway. Sophie Schmidt blogged about her impressions on Google Sites and said she her takeaway was the country was "very, very strange."
© Copyright IBTimes 2023. All rights reserved.