Google Motorola Bites Back with Patents, Apple Not Worried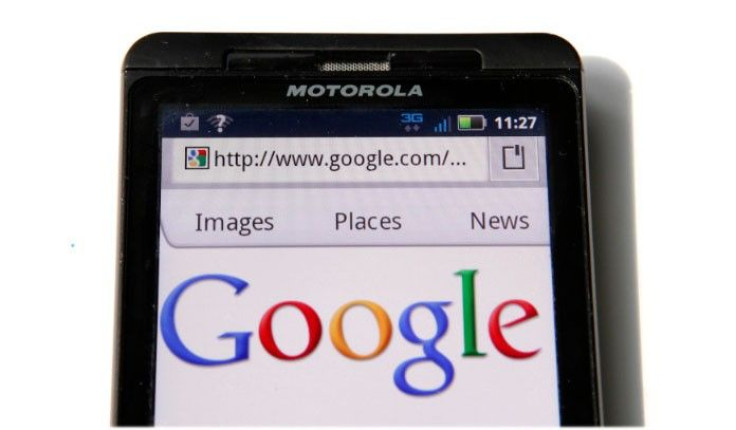 After losing out in the titanic $4.5 billion bid for Nortel Networks against Apple and the gang of five, Google has resurged with its latest acquisition of Motorola. The search giant lost out in obtaining 6,000 patents from the Nortel deal, but the $12.5 billion Motorola buy will make up for the loss with more than 17,000 patents packaged in the deal.
Time will tell how the new purchase will enhance Google's current offerings. The newly acquired company will provide a boost of confidence as the patent legal war intensifies, with battles coming from Apple.
"Our acquisition of Motorola will increase competition by strengthening Google's patent portfolio, which will enable us to better protect Android from anti-competitive threats from Microsoft, Apple and other companies," CEO Larry Page posted.
Google's Android has become a target in recent intellectual property and patent cases. Samsung and HTC have been threatened with sale bans in the United States over Apple accusations of technical and design patent violations.
As Google plunges deeper into the mobile device market, the acquisition of Motorola's patents provides a security blanket for Android and its partners.
"We welcome the news of today's acquisition, which demonstrates that Google is deeply committed to defending Android, its partners and the entire ecosystem," wrote Peter Chou, Chief Executive of HTC.
Google appears ready to bite back as the competition heats up between the two tech giants. The two will continue to go head to head over mobile OS platforms, devices, online service, and branding. Android and Samsung have produced potential iPhone 5 killers in the Galaxy S2, Hercules, and Celox. Each smartphone is touting faster processors, enhanced displays, slimmer designs, and faster connections all running on Android platforms.
The war has also carried over to tablets, where Google will also take on Apple's iPad lineup with a slew of Android tablets such as Samsung's Galaxy Tab. Manufactures have encountered problems with fully integrating their designs with Android due to a lack of control of both its mobile OS and hardware development.
Apple, on the other hand, controls everything in the pipeline starting from OS development, device design, and parts in order to fuse together original innovative devices. The playing field for Google may now be on par with Apple thanks to the Motorola purchase. There may be no surprises if Google decides to manufacture its own mobile devices alongside their Android platform.
Google says Motorola will continue to operate separately but fusion may be required if Google expects to compete Apple's current strategy.
"This acquisition will not change our commitment to run Android as an open platform. Motorola will remain a licensee of Android and Android will remain open. We will run Motorola as a separate business. Many hardware partners have contributed to Android's success and we look forward to continuing to work with all of them to deliver outstanding user experiences," posted Page on the official Google blog.
Critics believe that Motorola and Google will need to run differently now.
"If Google bought Motorola just to run it like it's already been run, then what's the point? One would think that in order to justify the expense beyond the patents, they have some ideas or are expecting to come up with some ideas to be as disruptive in (mobile devices) as they are in everything else," said Steven Levy, author of 'In the Plex."
One analyst believes that Google may adopt the Apple strategy by focusing on higher end products and streamline its manufacturing by producing devices and OS under one brand.
"I feel like the better approach could be, we're going to focus on making fewer handsets, and make them higher end, and go more toe-to-toe with Apple," said Ken Sena, analyst for Evercore Partners.
Apple seeks to hold its throne sitting on revolutionary products in the iPhone and iPad that are currently dominating the market. Its large treasury of cash could enable the company to counter Google with necessary patents. Recent patents such as making future Apple mobile devices fingerprint-proof and adding tiny pica projectors onto and iPhone or iPad will make interesting draws for consumers.
Despite the current legal battles with Android, Apple has been quietly working away at the next generation of mobile devices that have consumers holding out to purchase on launch day. If rumors are true, Apple may be releasing two iPhones in the fall, including the iPhone 5. The iPad 3 with its latest A6 processor will debut shortly afterwards.
Must Read:

Apple iPad 3: Blazing Fast A6 Processor, Plus 10 Features Users Want
Facebook Beats Apple as Worst Dressed in Silicon Valley, Zuckerberg MVP
Robots Drive Safer Than Humans, Google Keeps Perfect Driving Record
© Copyright IBTimes 2023. All rights reserved.