Google Smartwatch Release Date Approaches: Android Boss Sundar Pichai Says Wearable SDK Coming Soon; Nexus Watch Announcement To Follow?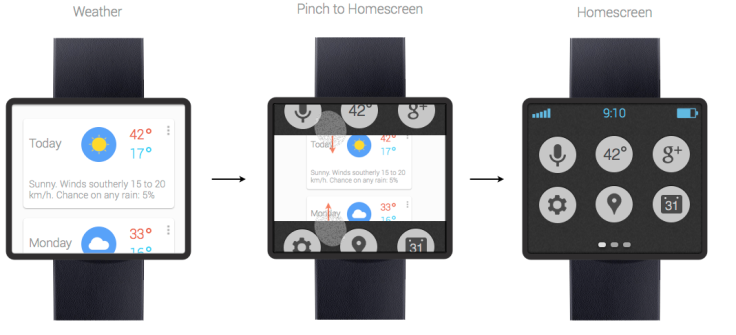 Sundar Pichai, head of Android and Chrome for Google (NASDAQ:GOOG), said Friday at SXSW that the company will release an SDK, or software development kit, for wearable devices by March 23. Earlier reports had said that Google would announce a new version of its operating system for wearable devices, followed by the introduction of a Nexus smartwatch made by LG Electronics.
An SDK is used by app developers to create programs. Pichai said that the SDK would allow developers to write Android software for use in smartwatches and other wearables, contrary to earlier reports that said the company would release an entirely new OS for the smaller devices.
"In two weeks we are launching the first developer SDK for Android … that will lay out the vision for developers in how we see this market working," Pichai said on Sunday in Austin, Texas.
According to Pichai, the goal is to take Android beyond smartphones and tablets to a connected world consisting of multiple screens. Google is also expected to unveil a Nexus-branded smartwatch during its Google I/O conference in June.
The wearable SDK will likely focus on Google Now, the company's digital personal assistant capable of making phone calls and giving updates and messages through voice. Google Now is used by the company's computing headset, Glass, as well as Motorola's Moto X smartphone.
Pichai said that Google wants to create APIs for the many sensors that the company sees popping up on everything from wearable devices like a Nexus smartwatch, to car dashboards. He said that current car tech, which often only works with Apple devices, likely causes manufacturers to lose half of their users.
Wearable technology, along with in-car infotainment systems, is expected to be the next major battleground in the tech industry, as Google goes up against Apple Inc. (NASDAQ:AAPL) in devices based on the companies' mobile computing products.
Follow Reporter Thomas Halleck on Twitter @tommylikey
© Copyright IBTimes 2023. All rights reserved.