GOP 2012: Romney Jobs Plan Likely Influenced by Bush Advisers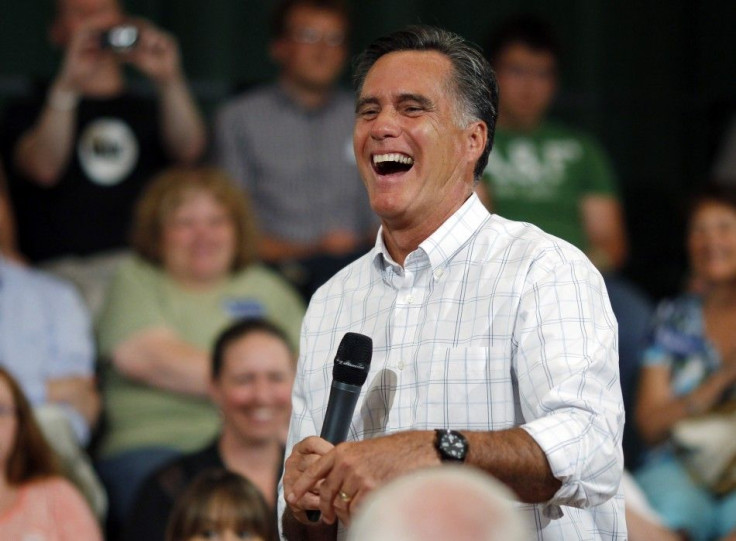 Mitt Romney's jobs plan that he plans to announce Tuesday in Nevada likely has received some input from advisers of another familiar politician: George W. Bush.
The Republican Presidential candidate has named an economic policy team consisting of some top aides of the former president, Reuters reports. Those include Glenn Hubbard, who chaired the White House Council of Economic Advisers from 2001 to 2003, and Gregory Mankiw, who led the council from 2003 to 2005.
Bush left office with approval ratings in the low 30 percent, and many polls say that Bush is more to blame than President Obama for the current economic turmoil. However, the approval ratings for the former president did not take a strong hit until 2005 when the country, by and large, opposed the U.S's efforts in Iraq.
But with the unemployment rate still hovering above 9 percent, Obama's approval ratings have also taken quite a dip since he began his term. A recent NBC News/Wall Street Journal poll placed Obama's overall job approval rating at a low of 44 percent. An ABC News/Washington Post poll showed six in 10 American's viewed Obama's performance on the economy negatively. At the onset of his presidency, his approval ratings were around 70 percent.
Romney, along with all other Republican presidential candidates, has been very critical of Obama's handling of the economy. They have targeted his support for policies such as the Affordable Care Act (known as Obamacare to Republican candidates), cap-and-trade policies, taxes on higher-income Americans and the stimulus plan in 2009. A businessman who touts his experience in the private sector, Romney is trying to gain support from the Tea Party, whose members have largely flocked to the campaigns of Texas Gov. Rick Perry and Rep. Michele Bachmann (R-MN).
Despite not giving the jobs speech until Tuesday, Romney has given plenty of sneak peeks into his plan.
I will make business taxes competitive with other nations, eliminate burdensome regulations and bureaucracy, and support America's workers instead of its union bosses, Romney recently told the Republican National Hispanic Assembly, according to a text released by his campaign.
Romney has also called for cuts in federal spending, and said he wants to cap it at 20 percent of Gross Domestic Product in order to balance the budget.
In addition, Reuters reports that Romney has also put former U.S. Senator Jim Talent and former Rep. Vin Weber on his economic policy team. Weber was the co-chair of former Minnesota Gov. Tim Pawlenty's campaign until he dropped out of the presidential race last month.
© Copyright IBTimes 2023. All rights reserved.