Gordon Hayward Picks Boston Celtics, Twitter Reacts To Rumors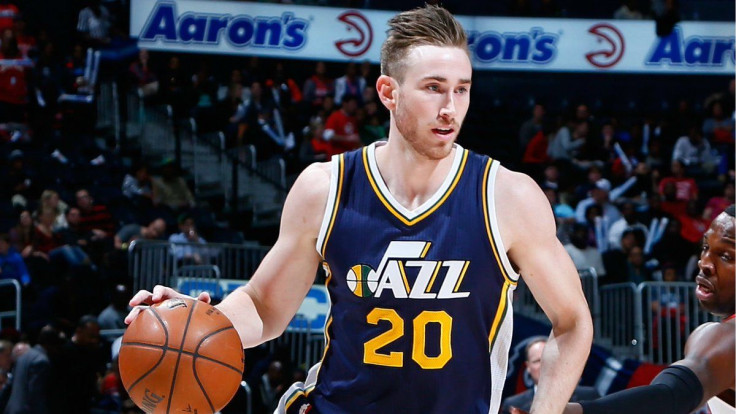 A lot of NBA fans spent the Fourth of July glued to their phones as swingman Gordon Hayward decided where he will play next year. And he chose Boston.
Hayward announced the decision via the Player's Tribune.
The 27 year old opted out of his contract with the Utah Jazz last week, officially beginning his free agency. The first time All-Star met with the Boston Celtics, Miami Heat and the Jazz, where he spent his first seven NBA seasons.
The decision came after a long day of flips and turns.
Earlier it appeared as if Hayward was heading to Boston. Shortly after 2 p.m. ESPN's Chris Haynes tweeted "Free-agent Gordon Hayward plans to sign with the Boston Celtics, league sources tell ESPN."
The Boston Globe and CSN New England reported that sources had confirmed the news and that Hayward agreed to a four-year, $127.8 million contract according to Sports Illustrated. But then it began to appear as if that info was incorrect. TNT's David Aldridge reported that Hayward hadn't yet chosen.
ESPN's NBA wiz Adrian Wojnarowski reported the opposite of his colleague, saying that Hayward's agent, Mark Bartelstein, said the player hadn't chosen.
The Jazz's president, Steve Starks, said that he trusted Hayward and his agent.
The Jazz could have offered the Hayward the most money. As a returning player he is eligible for $172.4 million over five years. Boston, however, offers him the opportunity to play for Brad Stevens, who recruited Hayward to play at Butler University.
Hayward averaged 21.9 points, 5.4 rebounds and 3.5 assists for the Jazz last season. The first time All-Star led the Jazz to their first post-season in four years.
© Copyright IBTimes 2023. All rights reserved.