Government Control Restored In Timbuktu As French And Malian Forces Push North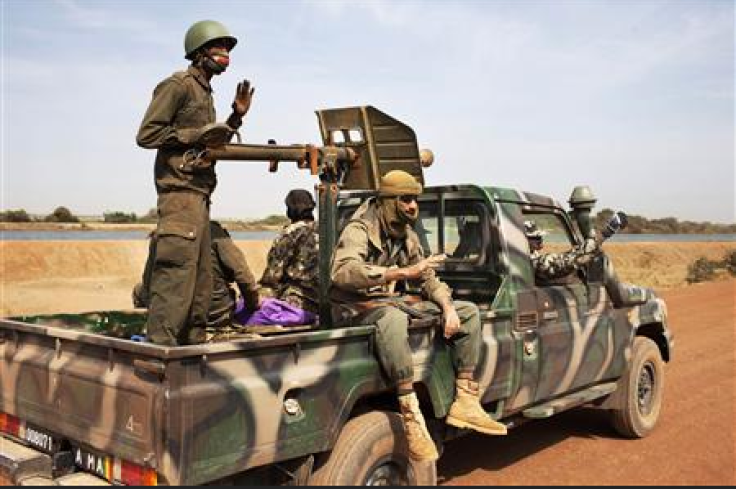 French and Malian troops have begun restoring government control over Timbuktu, media reported Sunday. This marks a significant victory over Islamic fighters tied to al Qaeda who have occupied northern Mali for nine months.
The rebels have retreated north into the Sahara to escape airstrikes from French forces that have destroyed their bases, weapons and vehicles, according to Reuters. A Malian source told Reuters that French and Malian forces reached Timbuktu late Saturday without meeting any resistance from insurgents who have held the ancient city since last year.
The advancing troops were reportedly working on securing Timbuku, a Unesco world heritage site and maze of ancient mosques, mud-brick homes and monuments. The troops sought to flush out any fighters that may have been hiding among the town's population.
"Timbuku is delicate," the unnamed source told Reuters. "You can't just go in like that."
A convoy of about 15 vehicles transporting international journalists was blocked Sunday afternoon in Konna, which is about 186 miles south of Timbuktu. Lt. Col. Diarran Kone, a Malian military spokesman, declined to give details on Sunday concerning the advance on Timbuktu, reports CBS News.
On Saturday government troops, backed by the French, also recaptured the town of Gao. This was one of the three major northern towns along with Timbuktu that was captured last year by Tuareg and Islamist rebels whose forces included fighters from Al Qaeda in the Islamic Maghreb. Kidal, the third town, remains in the hands of rebels.
A Timbuktu resident outside the town told Reuters that a friend has sent him a text message saying he had seen government troops on the streets. The source, however, gave no further details.
The rebels incited international outrage in the town of Timbuktu by destroying sacred ancient shrines and imposing strict sharia law. These laws included harsh corporal punishments such as the stoning of adulterers and amputations for thieves.
Malian government control was restored to Gao after French special forces seized the town's airport and a key bridge. Around a dozen jihadists were killed in the assault, which was backed by French warplanes and helicopters, while the French forces reported no casualties.
The rebels are now retreating north into the wilderness of the Sahara, perhaps to engage in guerrilla warfare.
Officials told Reuters that Sadou Diallo, the mayor of Gao, has been restored at the head of the local administration after having fled to the capital Bamako, far to the south, during the occupation.
While French and Malian troops continue to push north, African troops from a regional force are being flown into Mali.
© Copyright IBTimes 2023. All rights reserved.