Government Shutdown 2013: Auto Recalls Halted Due To Furloughed NHTSA Employees, Public At Risk, Says Safety Advocates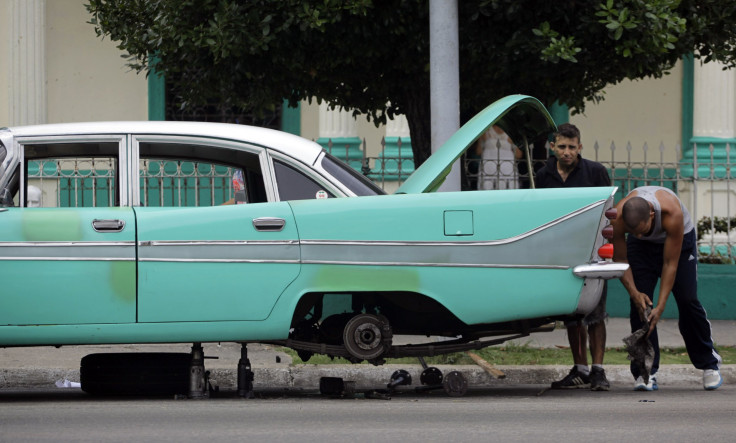 Vehicle owners, beware: Your car might not be safe. Following the government shutdown, safety advocates announced Thursday that the fourlough of National Highway Traffic Safety Administration (NHTSA) employees poses a danger to the public due to the halt of the release of auto recalls.
According to the report via ABC News, concerned automobile drivers can report suspected issues with their vehicles, but the reports are not being investigated as the NHTSA is shuttered during the ongoing government shutdown. "Safety is being undermined," Joan Claybrook, safety advocate and former head of the NHTSA, told the Associated Press. "If unsafe cars are on the highway, if the agency isn't operating so it can't put out consumer alerts, if it can't finish up a recall notice that it wants to publish or negotiate with an auto company… that puts the public at risk," she said.
The report comes after the NHTSA posted a notice on its website confirming the halt of the release of auto-related recalls and safety complaint follow-ups following the government shutdown on Sept. 30. "During the government shutdown, some online content may not be updated on a regular basis," reads the statement, adding, "The processing of online transactions may be delayed."
U.S. Transportation Secretary Anthony Foxx previously commented on the government shutdown last week, telling all department transportation employees that he is both disappointed and frustrated with the government's inability to reach a budget agreement. "I hope that Congress will act quickly to resolve this unnecessary and avoidable situation, so that we can all get back to work ensuring the safety and efficiency of our nation's transportation system," said Foxx. "Thank you again for your hard work, dedication and patience through this process, and for your continued service to the Department, the Nation and the American people."
According to AP, the NHTSA releases an estimated 700 auto recalls per year affecting a total of 20 million vehicles. Claybrook confirmed in the report that every day of work lost due to the shutdown will result in an average of three recalls (over 80,000 vehicles) being indefinitely delayed. A spokeswoman for the Transportation Department said automakers can still issue their own recalls during the shutdown.
© Copyright IBTimes 2023. All rights reserved.