Grand Solar Minimum: Why It Won't Cause A Little Ice Age
KEY POINTS
Scientists suggest the Sun is on the way or is at a Grand Solar Minimum
Some have warned this could cause a mini Ice Age prompting drought and deep freeze conditions
According to NASA, global warming is still greater than a possible cooling from a Grand Solar Minimum
Some scientists recently suggested the Sun is about to enter a "Grand Solar Minimum." Last time this happened, the Earth experienced a little Ice Age, but this might not be the case for the planet now.
The solar cycle is a period of about 11 years during which the Sun experiences peaks and lows in activities, with the solar maximum marking the greatest number of sunspots and the solar minimum marking the lowest number.
Last December, the National Oceanic and Atmospheric Administration's (NOAA) Solar Cycle 25 Prediction Panel estimated the next solar minimum between cycles 24 and 25 would occur around April 2020 (+/- 6 months). This means the Sun is either already at a solar minimum or is about to enter it.
Because the recent solar cycle was particularly quiet, some have speculated this could be leading to a "Grand Solar Minimum," a period in which the Sun experiences much fewer sunspots and gives off less energy. Grand Solar Minimums may also last significantly longer than the normal solar minimums.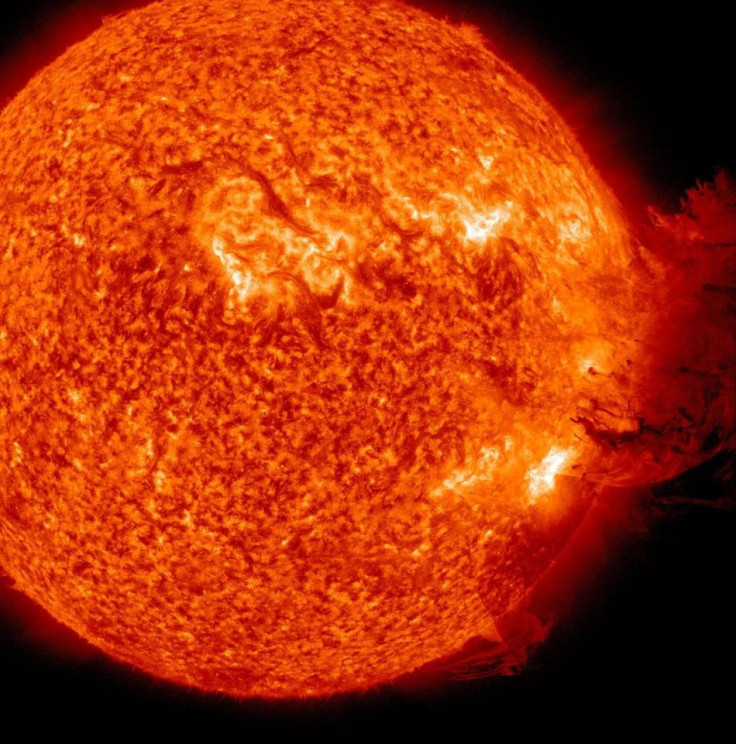 The last time this happened, it coincided with the little Ice Age from AD 1650 to 1715 wherein the Earth experienced a global drop in temperature and various regions of the planet experienced a deep freeze, drought, and extreme moisture swings. Some scientists have argued the reduced amount of solar radiation caused the event, but it also happened to coincide with cooling from volcanic aerosols.
Now, some warn the Earth could also experience a little Ice Age because of a possible Grand Solar Minimum.
"The reduction in temperature will result in cold weathers on Earth, wet and cold summers, cold and wet winters," Valentina Zharkhova of the Northumbria University said, according to Express. "We will possibly get big frosts as is happening now in Canada where they see [temperatures] of -50C."
However, a NASA Global Climate Change blog pointed to a specific factor that could prevent a little Ice Age from occurring today: climate change.
"The warming caused by the greenhouse gas emissions from the human burning of fossil fuels is six times greater than the possible decades-long cooling from a prolonged Grand Solar Minimum," NASA wrote. "Even if a Grand Solar Minimum were to last a century, global temperatures would continue to warm."
The blog further explained the Sun's output is not the only thing that can affect global temperatures. Today, the most primary cause of warming comes from human-induced greenhouse gas emissions.
To be clear, solar minimums are a normal part of the Sun's cycle. Although they can affect various mechanisms on Earth and in space, even an extended solar minimum will likely not have a marked effect on global temperature.
"Thus, a new Grand Solar Minimum would only serve to offset a few years of warming caused by human activities," the NASA blog said.
© Copyright IBTimes 2023. All rights reserved.