Greece Debt Crisis: Greeks Worldwide React To Bank Closures, Cash Limits And Uncertainty As Sunday Referendum Vote Looms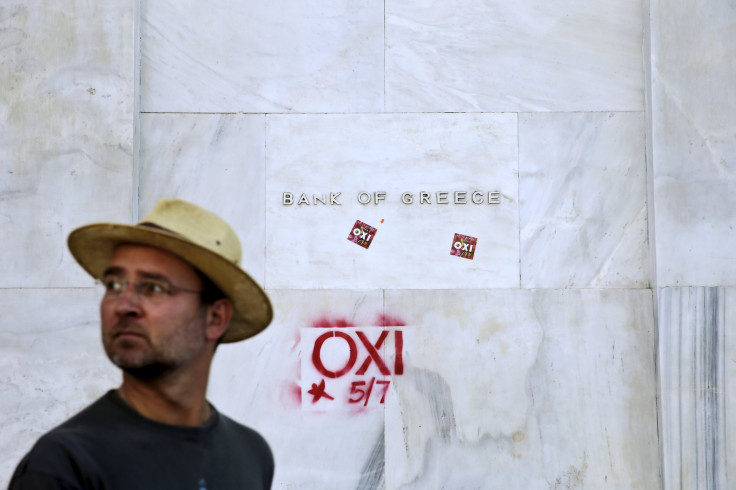 The debt crisis in Greece is so bad that managers at Taqueria Maya, a narrow Mexican cafe tucked into a small street of shops near Syntagma Square in central Athens, were surprised by the rush of customers Tuesday evening. They'd assumed Greeks wouldn't choose to eat out one day after the country learned just how close it is to a devastating financial collapse.
"Every day, I'm just hoping to break even," said Harris Gerotimos, a 39-year-old owner and manager of the restaurant, in a phone interview Thursday evening. "If it wasn't for Tuesday and for the tourists, it would be much harder for us right now."
Gerotimos, who is married with two toddlers, said he's had enough cash to buy food at the supermarket and hasn't had to line up yet at a bank ATM, where the lines are reportedly 50 deep. "So far, so good," Gerotimos said. "But I have no idea what could happen tomorrow, or in the near future."
Days after Greece failed to make a 1.6 billion euro ($1.79 billion) payment to the International Monetary Fund (IMF) and closed banks to limit cash withdrawals, Greeks say they are eating out less, driving shorter distances and, if living aboard, worried sick about their families back home. With people reserving their cash, restaurant owners in Athens say the uncertainty of the country's economic future has made every Greek citizen cautious about how they spend their money. The country on Sunday decides whether to accept or reject a deal with its European creditors that could stave off economic catastrophe.
"Normally during the summer, people are more happy," said Rania Karagzeni, a manager at Epirus Tavern, a Greek pub in Omonia Square in downtown Athens. "This crisis is not only financial, it's also psychological. It's a difficult situation for the Greeks and the tourists who are here in this moment."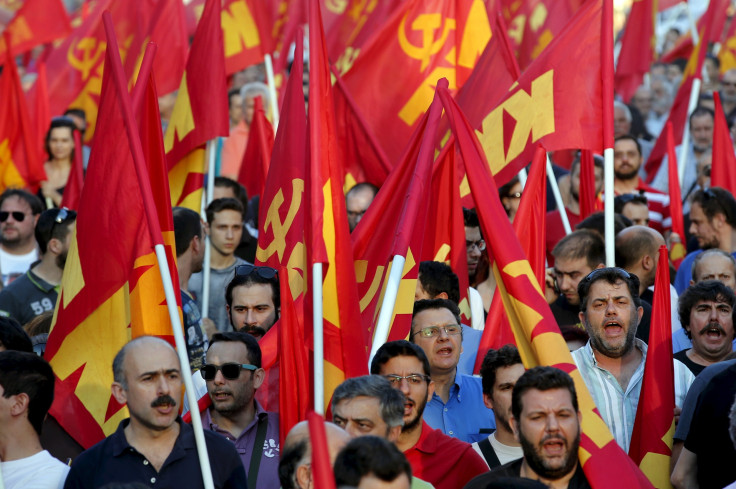 The situation is growing tense as Sunday's referendum vote -- essentially deciding whether Greece will stay in the eurozone and accept bailout money along with tax hikes, spending cuts and economic reforms -- weighs heavily on people's minds.
Karagzeni, 45, who has been using the country's temporarily free public transportation system for her 30-minute commute to work, said many restaurants were only accepting cash payments. Cash makes it easier to pay their grocers, maintenance laborers and other incidental expenses.
But when Greece ordered the banks to close over the weekend and most institutions set a 60-euro withdrawal limit for Greek-based accounts at ATMs on Monday, Karagzeni said she feared a disruption of her day-to-day operation. "Things happened so suddenly that everybody is still experiencing the shock of it," she said of the ATM limit. "Even though you may not spend 60 euros in one day, you prefer to get less, but then you think, Am I going to find my money in the bank next week? There is this insecurity until next Monday."
Since the beginning of the crisis, Athanasia Karvountzi said she has preferred to take her meals at home. She's one of the owners of Bock Beer Restaurant, a German and Central European eatery near the Temple of Olympian Zeus in a touristy section of downtown Athens. Watching her spending is critical for the 57-year-old, who has to deal with the cost of gas, home electricity and the needs of her five-year-old son.
Karvountzi, 57, has to drive because she lives about 40 minutes away from work and typically has many errands to run for the restaurant. She stopped at an ATM earlier this week and there were about six people in line ahead of her. No one at the bank was as flustered as some of her friends, who have joined crowds of Greek citizens in public squares to argue about voting "yes" or "no" on Sunday's referendum.
"There are a lot of passionate people," she said. "We are supposed to be united in this, but the media and the politicians are making us fight."
The crisis is also worrying Greeks living abroad. Once it hit, Peggy Simakos of New York began speaking with her sisters in Greece every morning. The Greek teacher at Saint Demetrios Greek-American High School in the Queens borough of New York City has been in the U.S. for nearly 30 years, but she remains close to her family back in Athens.
"They are not secure, but they think things are going to change," Simakos said of her family members back in Greece. Most of them plan to vote "yes" on the referendum. Right now, the Simakos family is living on 120 euros ($133) a week, just enough for food and nothing else. "They're very disappointed and sad," Simakos said. She recently asked if she could wire funds to Greece to help them out. "They tell me no," Simakos said. "That's not secure."
Katherine Zamparas, an 18-year-old waitress at Piatsa Souvlaki Greek Grill in the Astoria neighborhood of Queens, said her worries extend beyond Sunday's referendum vote. Her father's side of the family lives in Greece and it has been "really hard," she said. Zamparas' uncle is a Greek police officer with four children, and the family is concerned over what will happen once the crisis dust settles.
"I don't think they're going to fire him," she said. "If anything, his salary [may] go down."
Some have focused on the difficulty the elderly are facing when it comes to buying food and other necessities during the crisis. "[Greeks] are suffering, especially senior citizens," said Helen Karegiorgos, who has extended family in Greece and is an advisor at Saint Demetrios Greek-American High School. "[It's] tougher for the older generation, many of them need medication. … It's not that they are only going without food."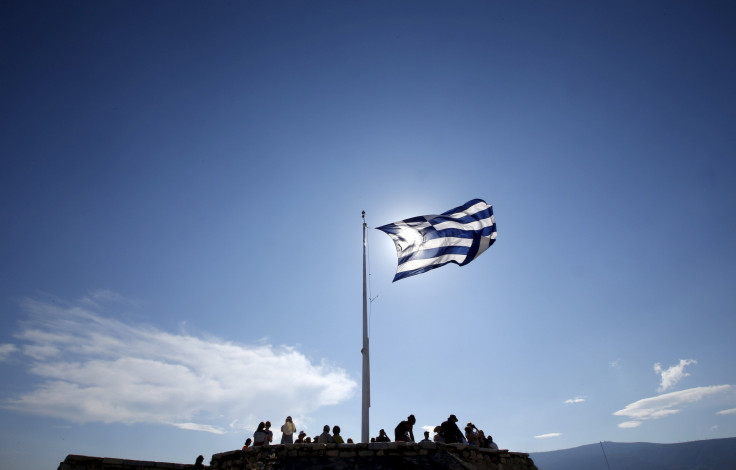 At a time when banks are closed and the country is in economic limbo, such needs are difficult to meet. As the situation in the country has worsened, Karegiorgos said the school has seen a sharp uptick of registrations from Greek immigrants. It's a brain drain of sorts, with talented people leaving behind an unstable homeland, Karegiogos said.
Father Vasilios Louros of Saint Demetrios Cathedral grew up in Greece and still talks with his sisters and parents there. He is now a clergyman at the Greek Orthodox Church in Astoria, Queens, which has one of the largest Greek and Greek-American communities in the United States.
Louros said many in Greece are anxious. "They feel worried," he said. "They don't know what's next."
But he added that they have faith the country will pull through. Sunday will mark the first service at Saint Demetrios since Greece defaulted on its $1.7 billion IMF payment. Louros said he plans to speak on the subject to his congregation, many of whom have family in Greece.
He'll tell his flock to have patience. "Greece has a great history and has always survived," Louros said.
© Copyright IBTimes 2023. All rights reserved.
FOLLOW MORE IBT NEWS ON THE BELOW CHANNELS