Greece Demands Full Bailout, Calls For Lawmakers To Unite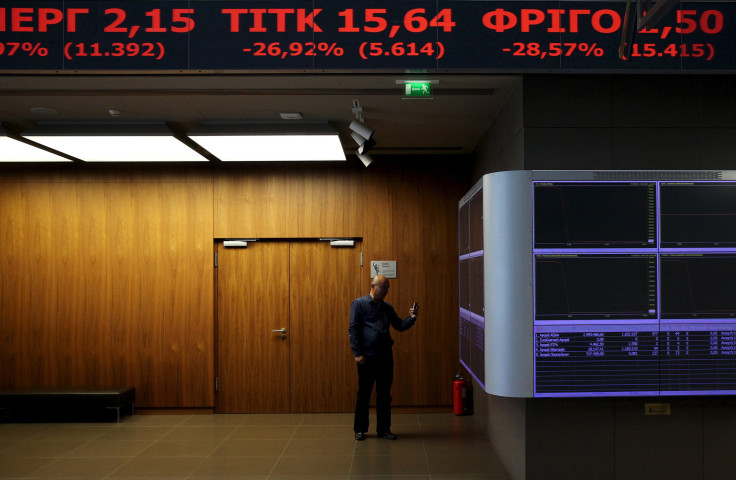 Greece's parliamentary spokesman for the ruling Syriza party called on lawmakers Wednesday to stand behind a new bailout agreement, and added that the country wanted a full bailout and not a temporary bridge loan.
Nikos Filis called for Greece and its international creditors to reach a full agreement that would see an immediate first payment of 25 billion euros ($27 billion).
"We are seeking to have a deal," he said on state television station ERT, cited by Reuters. "The deal will have tough measures. What is important is that the financing of the Greek economy starts."
His statement came one day after another Syriza official said that the country expected to have a finalized bailout agreement by mid-August, a sign that talks were moving forward after months of acrimony between Greece and its international creditors that raised worries of a Greek default and possible exit from the Eurozone.
Greece faces an Aug. 20 deadline to agree to a third bailout agreement or a second bridge loan, if the country is to pay off a $3.8 billion debt that matures then.
The country agreed last month to discuss a potential third bailout after months of increasingly hostile talks between the country and its creditors -- the International Monetary Fund, the European Central Bank and the European Commission -- which raised worries of a default.
However, Filis said on Wednesday that the country wanted a full bailout and not a stopgap loan, and called on all party members to stand behind any agreement.
"We will not accept new prior actions (reform conditions in place) in order to have a small bridge loan," Filis reportedly said. "We want one final deal to be signed and then we will see what is needed to have a disbursement of 25 billion euros as the first installment."
Prime Minister Alexis Tsipras has denounced an internal revolt from within Syriza, as about a quarter of the party's lawmakers oppose further bailout deals, arguing that the economic reforms demanded by its creditors are suffocating. Syriza originally came to power in January promising a tough stance against the austerity measures that creditors have called for.
"Differences should not prevail over the party's unity and the country's stability," Filis said. "The leftist government will stay in power only if its leftist lawmakers vote in favor."
The initial optimism, triggered by hopes of a final bailout agreement, helped tamp down a nosedive earlier in the week in the country's stock market, which plummeted over 20 percent on Monday after opening following a five-week hiatus.
On Wednesday, the market was down 3.3 percent as of 6:49 a.m. EDT.
© Copyright IBTimes 2023. All rights reserved.