Greek Debt Crisis 2015: Monty Python Was A 'Political Influence,' Former Greece Finance Minister Yanis Varoufakis Says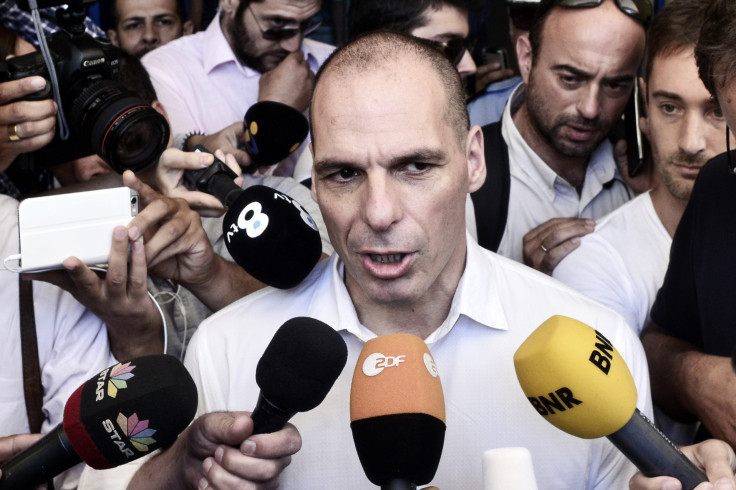 The British surreal comedy troupe Monty Python was an "important political influence" for former Greek Finance Minister Yanis Varoufakis, according to an interview with the U.K. newspaper the Guardian published Sunday. Varoufakis' usual irreverence and frank take on Greece's debt crisis came just days after Prime Minister Alexis Tsipras announced his resignation, triggering further uncertainty in the debt-ridden nation.
"It's this quality, manifested in an appreciation of the ridiculous (he cites Monty Python as an important political influence), that just prevents his intellectual confidence from brimming over into arrogance," wrote Andrew Anthony in the introduction to his interview with Varoufakis.
Varoufakis was former Prime Minister Alexis Tsipras' right-hand man until his resignation July 6. The former finance minister announced his decision to step down after a referendum in which Greek citizens cast a resounding "no" vote on the question of whether to accept further austerity measures, such as budget cuts and reduced spending, in exchange for another cash bailout from European lenders. The former minister said that because of his outspoken criticism of the European creditors, including insinuating in February that German lenders were Nazis, Tsipras urged him to resign.
As the debt crisis in Greece continued to rage, Varoufakis' interview with the Guardian was published amid continuing tensions in his Syriza party over Greek parliament's acceptance of a third bailout. The interview touched on everything from Varoufakis' political influences to the scandal swirling since July concerning his secret backup plans for an alternative currency if the bailouts continued to fail.
"[I]f I'm prosecuted and convicted of high treason, it would be interesting," said Varoufakis concerning the investigation into his plan to reportedly use taxpayer money to finance a return to the drachma, Greece's former currency. Varoufakis stuck to his conviction that his plan was the right thing for Greece, and he said he would welcome an official probe into the matter.
© Copyright IBTimes 2022. All rights reserved.
FOLLOW MORE IBT NEWS ON THE BELOW CHANNELS