Greek Debt Crisis: Finance Minister Threatens Resignation If Voters Accept Bailout Terms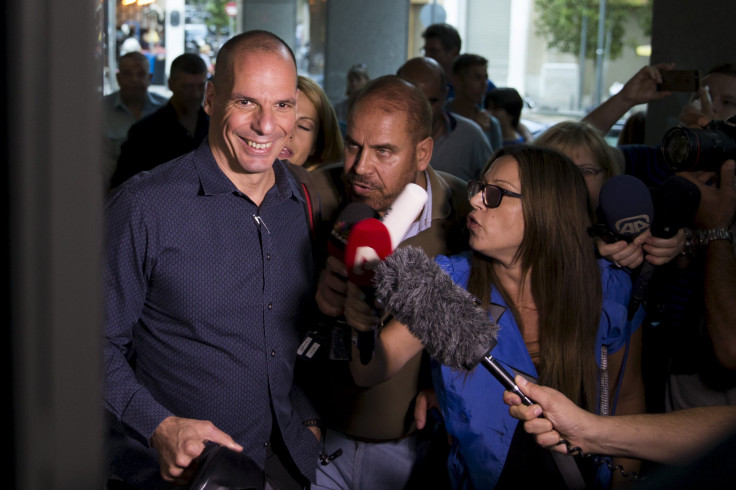 If Greek voters accept austerity terms imposed by international creditors as part of a deal to bail the ailing country out of a financial crisis, Greece Finance Minister Yanis Varoufakis has said he will resign immediately, the New York Times reported. Ironically, the terms on which Greeks are scheduled to vote Sunday already have expired, after the country missed a Tuesday deadline to make a payment of 1.9 billion euros ($2.1 billion) to the International Monetary Fund.
His threat underscores the possibility that the leftist government of Prime Minister Alexis Tsipras, which has urged Greeks to vote against the terms of a bailout package, could disintegrate, should Greeks vote in favor of the bailout, which would require the government to cut spending and raise taxes. Greece's debt crisis has sparked fears that the country could leave the eurozone, in what has been nicknamed the "Grexit."
The fact that the terms being put to a vote already have expired underscores the nature of the referendum as being more of a litmus test of public opinion about Tsipras' government than an actual decision about what reforms the country should implement.
Varoufakis told Bloomberg Business Thursday that if the country voted yes, he would not stay on as finance minister. "I won't sign another extend and pretend," he said. "I would not scupper it," he said of a such a bailout deal, but said he would help whoever became finance minister, refusing to speculate further.
Greece owes international creditors, including the IMF, the European Central Bank and several European governments, 242.8 billion euros, or $271 billion, according to a calculation by Reuters. The country was bailed out in 2010 and 2012, after the global financial crisis, by these bodies, on the condition that it implement austerity measures. In July, Greece is scheduled to make a payment of 3.5 billion euros ($3.9 billion) to the European Central Bank.
© Copyright IBTimes 2023. All rights reserved.