Greek Debt Crisis: Crowdfunding Bailout Campaign Raises $1.4 Million In 5 Days On IndieGoGo, Less Than 1 Percent Of Target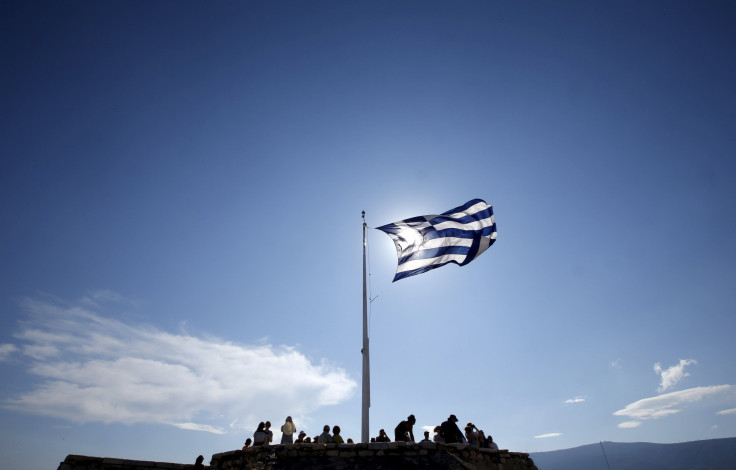 A crowd-funding campaign to help bail out the Greece's teetering economy has accumulated more than 1.3 million euros, or $1.4 million, as of Thursday, the Russian agency Sputnik News reported. The "Greek Bailout Fund," as it is known, was launched Sunday on the platform Indiegogo. More than 80,000 donors have contributed so far, and while the amount is significant, it is less than 1 percent of the fund's stated goal.
Thom Feeney, the 29-year-old Briton who spearheaded the initiative, wrote on the fund's website that he hopes to raise 1.6 billion euros, or $1.8 billion. He said that amounts to slightly more than 3 euros each from the European Union's 503 million residents.
Greece failed to make a 1.9 billion euro laon payment that was due to the International Monetary Fund Tuesday evening, sparking fears that the country could leave the Eurozone, a move that some have dubbed the "Grexit." Greeks are scheduled to vote Sunday on whether or not to accept a bailout on the terms demanded by international creditors--the IMF, European Central Bank and European Commission--even though technically that offer has already expired.
"I set up the crowdfunding campaign to support the Greek bailout because I was fed up with the dithering of our politicians," Feeney wrote in commentary published by the Guardian Wednesday. "I wondered, could the people of Europe just have a crack at fixing this? Less talk, more direct action. If we want to sort it, let's JFDI (just effing do it)!"
Donors who contribute 3 euros will receive a postcard of Greek Prime Minsiter Alex Tsipras, according to the site. Those who donate 6 euros get "a greek [sic] feta cheese and olive salad fresh to your door." A 10 euro or 25 euro donation gets a voucher for bottle of Ouzo or Greek wine, respectively. Those who donate 5,000 euros will enjoy a Greek holiday for two. It's unclear how Feeney will deliver the awards.
And if donations fail to meet the fund's goal of $1.6 billion? "All the money is refunded," the campaign promises.
© Copyright IBTimes 2023. All rights reserved.
FOLLOW MORE IBT NEWS ON THE BELOW CHANNELS