Green Bay Packers Can Beat San Francisco 49ers Because Of Aaron Rodgers, Jimmy Garoppolo
As heavy betting favorites in the 2020 NFC Championship Game, the San Francisco 49ers will more than likely beat the Green Bay Packers. But the NFC North champs certainly have a chance to pull off the upset and reach Super Bowl LIV.
Aaron Rodgers is one of the greatest quarterbacks in NFL history. Even though he's no longer the top signal caller in the sport, he's still among the league's best.
San Francisco has a better overall team than Green Bay. With Rodgers going up against Jimmy Garoppolo, the Packers have the better quarterback. Having an edge at the game's most important position always gives you a shot to win.
Garoppolo put up some impressive numbers in the regular season. He finished third in yards per attempt (8.4) and fifth in both passing touchdowns (27) and completion percentage (69.1%). The quarterback was also inconsistent, improving his overall stats with a few terrific performances.
The average passer rating in 2019 was 90.4. Garoppolo failed to reach that mark in seven of his regular-season starts and three of his last four starts. He didn't come close to hitting the number in the divisional round when he posted a 74.7 passer rating.
The 49ers beat the Minnesota Vikings 27-10 in spite of Garoppolo, not because of him. The quarterback completed only 11 of 19 passes for 131 yards, a touchdown and an interception.
Because that was Garoppolo's first playoff start, he still doesn't have a strong postseason performance in his career. Playing well in September through December is nice. As Lamar Jackson just proved, it's not as easy to get the job done in January.
Rodgers, of course, has shown time and time again that he can come up big in the postseason. His 100.0 passer rating in 17 playoff starts is good for fourth all-time. After a subpar year by his standards, Rodgers was brilliant against the Seattle Seahawks last round.
If either quarterback is going to make big mistakes that cost his team, it's probably going to be Garoppolo. He was picked off 13 times in the regular season with a higher interception rate than players like Daniel Jones and Ryan Fitzpatrick.
Rodgers had the lowest interception rate among all starters for the second straight year. He's thrown a pick on 1.4 percent of his career attempts, which is the best mark in league history.
Rodgers last had a two-interception game in 2017.
Garoppolo thoroughly outplayed Rodgers when the 49ers beat the Packers 37-8 in Week 12. It might happen again, considering San Francisco has the league's No.1 passing defense and Green Bay struggles against good quarterbacks.
But the recipe for a Packers' upset is there with Green Bay starting a Super Bowl MVP at quarterback and the 49ers relying on a signal caller that has never won a game of this magnitude.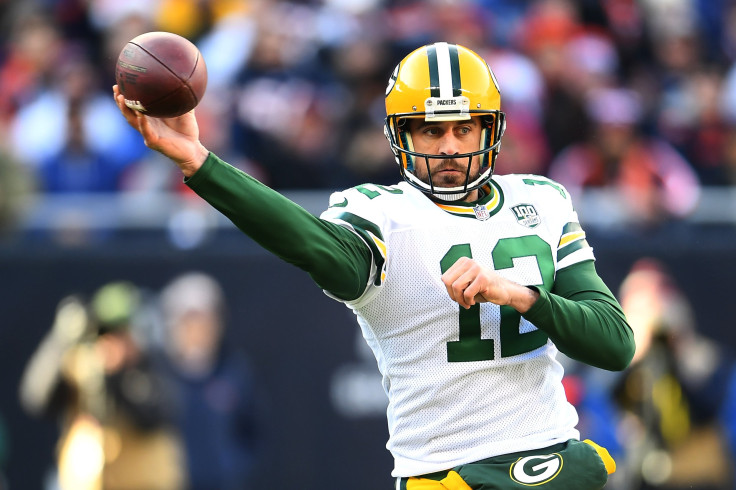 © Copyright IBTimes 2023. All rights reserved.