Grexit 'Almost Inevitable' Says Austrian Finance Minister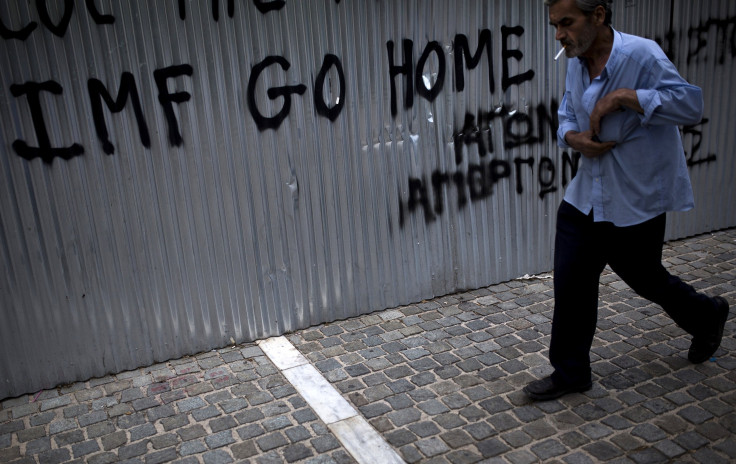 Austria's finance minister said that a Grexit -- Greece exiting the euro -- is "almost inevitable," as the country prepares to vote in a July 5 referendum on whether to accept the terms of a bailout deal offered by its international creditors.
Hans Jorg Schelling. Austria's finance minister, told Reuters that a Grexit would only be possible if Athens first asked to leave the European Union and other countries agreed to its request.
"The consequences for the euro countries are not nearly as bad as for Greece. It's clear that one country can under no circumstances blackmail the European Commission and the euro countries," Schelling told Austrian Newspaper Die Presse.
Schelling's comments come as International Monetary Fund (IMF) chief Christine Lagarde said the the body she leads would not provide further assistance to Greece if it missed a June 30 deadline to pay $1.7 billion it owes the institution.
In an interview with the BBC, Lagarde added that the referendum scheduled in Greece for July 5 will be asking voters to weigh creditors' proposals that are no longer under consideration.
"I can't speak for the IMF program, because the IMF program is on, but the European financial arrangement expires June 30," she said. "So, at least legally speaking, the referendum will relate to proposals and arrangements that are no longer valid."
Greek Prime Minister Alexis Tsipras announced the referendum in the early hours of Saturday, saying that the country's international creditors "have asked for us to abandon our dignity."
Greece's debt amounts to roughly 340 billion euro, most of which is owed to its eurozone partners. The country's precarious debt situation has prevented it from borrowing on the international money market, so it is dependent on the eurozone and IMF to keep its banks and government functioning.
Following the announcement of the referendum, thousands of Greeks began lining up at ATM machines to withdraw money from the country's banks on Saturday. In the last two weeks, billions have been withdrawn from Greek banks, by savers and depositors fearing the imposition of capital controls.
In a press release issued late Saturday, eurozone finance ministers said that Greece had broken off negotiations with the bloc "unilaterally", adding that they were "open until the very last moment to further support the Greek people through a continued growth-oriented program."
© Copyright IBTimes 2023. All rights reserved.