H5N1 Bird Flu: First North America Avian Flu Death Confirmed In Canada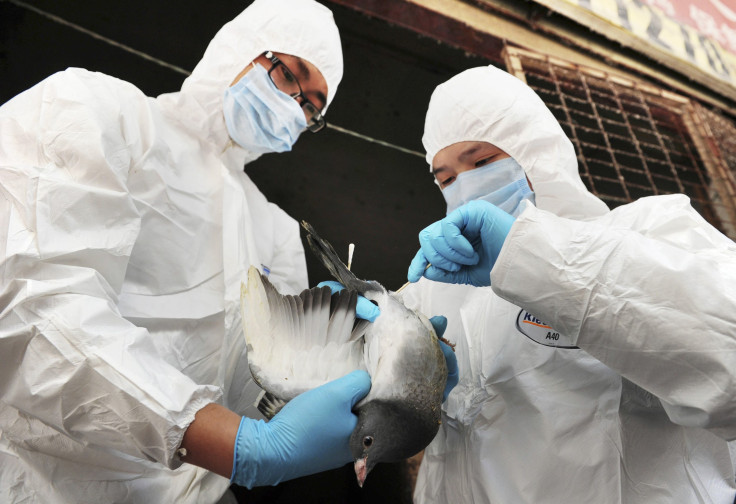 In what is being called an "isolated" case by Canadian Health officials, the first death from H5N1 avian influenza strain has been confirmed in North America.
Canadian Health Minister Rona Ambrose said that the person who died was a resident of Alberta, Canada, and had recently traveled to Beijing, the BBC reports. She also stressed that due to the rarity of the virus passing from person to person, the risk to the general population isn't high. But health officials are still taking necessary precautions to find all the individuals who could have possibly come in contact with the traveler, according to NBC.
"This is a very rare and isolated case," said Dr. James Talbot, Alberta's chief medical officer of health. "Avian influenza is not easily transmitted from person to person. It is not the same virus that is currently present in seasonal influenza in Alberta."
In total, 10 people have died in Alberta from the H1N1 virus -- or swine flu. Though this is the first known death from the avian flu virus in North America, H5N1 continues to appear across Asia as well as in the Middle East. In most of the fatal cases of the virus, which kills about 60 percent of those infected, the patients had direct contact with poultry.
Health officials said they would not reveal the person's age, occupation or sex. They only said that the person traveled to China in December and first showed flu symptoms on an Air Canada flight from Beijing to Vancouver Dec. 27. The person was admitted to the hospital Jan. 1 and died Jan. 3.
According to Ambrose, Canadian officials are investing the case with Chinese authorities. The World Health Organization says 648 people have been confirmed with H5N1 flu and 384 have died.
© Copyright IBTimes 2023. All rights reserved.