H7N9 Bird Flu Warnings In China Heightened During Chinese New Year Holiday Travel Rush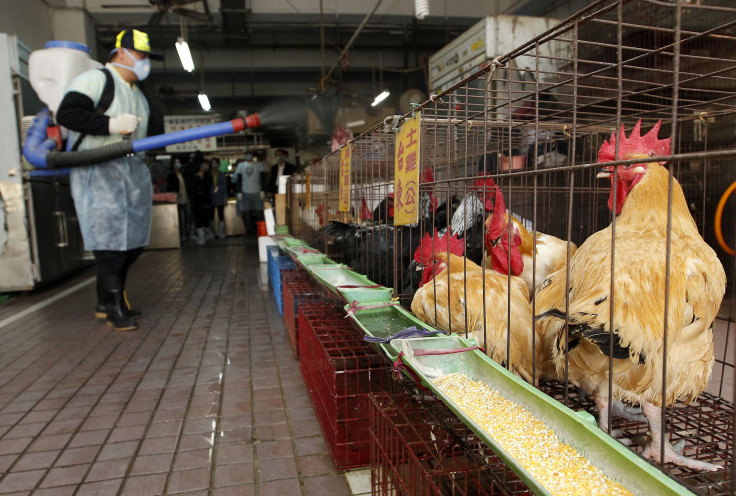 China's health bureau ramped up bird flu warnings as Spring Festival travel kicks into full gear -- after five different cities reported new infections across the country.
A report by state-run Xinhua News Agency cited the Chinese Center for Disease Control and Prevention, which recorded that the newest strain of the avian influenza, the H7N9 bird flu, has already killed 19 people in China in 2014 alone, with the total number of human infections reaching 96. And as millions of Chinese journey across the country to make their annual holiday homage to their hometowns in celebration of the Lunar New Year and Spring Festival starting on Jan. 31, health officials hope to stop the disease from becoming a widespread infection.
The General Administration of Quality, Inspection and Quarantine released an emergency notice this week, warning that efforts should be made to prevent cross-provincial transmission of the epidemic, suggesting that those who had close contact with poultry within seven days and those with fever-level temperatures postpone their travel and get to a hospital immediately. The warning comes as approximately 3.62 billion trips will be made by train, bus, and plane by Chinese traveling for the holidays during the peak travel period this year.
The China Daily has already reported that the H7N9 outbreak has cropped up across the country, with cases appearing in southern Guangdong province up to the central coast city Shanghai. Health authorities said that the added travel and human contact for extended periods of time in tight quarters could potentially threaten containment of the disease. Fortunately, even with the added travel rush, Shu Yuelong, the director of the Chinese National Influenza Center says that a large-scale H7N9 epidemic is still not likely. "There is no evidence of constant inter-human transmission, and the risk assessment of H7N9 epidemic outbreak is unchanged," she said in the report, while reiterating that the H7N9 strain of the flu has a fatality rate between 20 and 30 percent.
In Hong Kong, where two people have died as a result of the virus, government workers also ramped up efforts in hopes of curbing further infection by culling some 20,000 chickens on Tuesday. The government also announced a suspension of live poultry imports from the mainland for at least three weeks, and also halted the sales of poultry from local farms.
© Copyright IBTimes 2023. All rights reserved.