Hackers Claim Belarus President Didn't Take COVID-19 PCR Test Before Meeting Putin
KEY POINTS
The leaked files are electronic versions of PCR testing certificates for coronavirus
They were issued for Alexander Lukashenko and his son, Nikolai
The certificates cover the period from April 2021 to the end of December 2022
A group of hackers has revealed that certain documents linked to Alexander Lukashenko, the self-proclaimed president of Belarus, hint he may not have undergone COVID-19 PCR tests before meeting his Russian counterpart, Vladimir Putin.
The hackers, who call themselves the United Resistance Headquarters, leaked more than 70 files from the medical center for the administration of the affairs of Alexander, according to Latvia-based Russian media outlet Meduza.
The files, which comprised electronic versions of COVID-19 PCR testing certificates, were issued to Alexander and his son, Nikolai, according to Belarusian news outlet Mirror.
The Belarusian outlet identified the documents as genuine, saying that each file had a QR code, which led to the official website of the medical center of Alexander's affairs management. The certificates covered the period from April 2021 to the end of December 2022.
The report also claimed the certificates, which were issued under Alexander and Nikolai, were obtained before their meetings with Putin. The data revealed Alexander took his son to most of the meetings with Putin. However, this information was not officially made public.
The certificates reportedly contain a number of inconsistencies, according to Pravda. The most striking discrepancy was that there were two different passport numbers in Alexander's test results and three in Nikolai's.
Also, Alexander and Nikolai received certificates on the same day and time in most cases. This raised doubts that the dates of the tests were changed, while the time and issuance of the document remained the same.
In many certificates, the time of testing and issue coincide, even though it usually takes a few hours at least to obtain a PCR result.
The analysis made by the United Resistance Headquarters suggested Alexander might not have actually been tested for COVID-19.
Last month, the Russian president traveled to Minsk to meet the Belarusian leader. Belarus shares a border with Russia as well as Ukraine.
The war in Ukraine is nearing a year, with no sign of tensions in the area getting under control. Thousands of people lost their lives, and millions were displaced after the war broke out in February last year.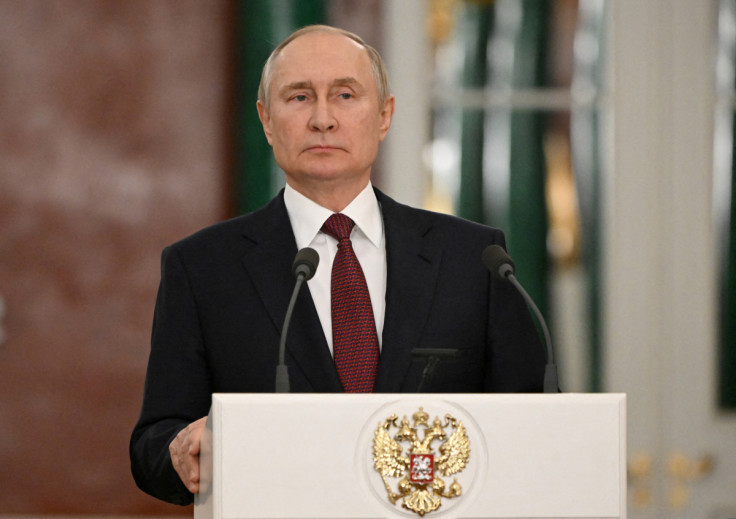 © Copyright IBTimes 2023. All rights reserved.