Halloween Costume Ban 2015: French Police Claim Mr. T, Evil Clown Disguises Too Scary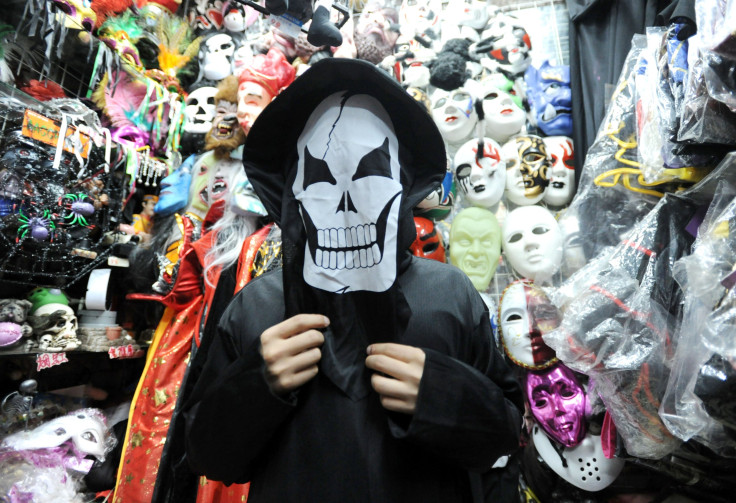 Authorities in southeast France were putting some spooky rules in place Thursday ahead of weekend Halloween celebrations. In a statement and a series of tweets, the National Police in Alpes-Maritimes urged residents to "have fun, be imaginative, scare people -- but don't terrorize," the Local reported. The officers banned toy weapons and sent out guidelines on appropriate costumes.
For example, dressing up as the Joker, a villain from the Batman comic book series, was fine. But wearing full armor to appear like a medieval knight was not. Wearing a wig and face paint to be the movie ghost Beetlejuice was OK, but putting on military fatigues and carrying a fake gun was prohibited.
"The department is still in vigilant mode, and it is desirable to adopt a disguise that doesn't increase anxiety among the population," the police told 20 Minutes, according to a loose translation. Officers tweeted, "Your Halloween should not end in jail."
The costume rules came about eight months after police near Nice started a large-scale manhunt when they received reports of a man holding a gun walking the streets. The suspect turned out to be a 17-year-old high school student who was dressed up like actor and wrestler Mr. T, Le Parisien reported.
This wasn't the first time law enforcement in France decided to forbid certain outfits out of concern for the public. Last year, the mayor of the southern town Vendargues ordered that nobody could dress as a clown from Oct. 31 to Nov. 30 after a string of attacks by suspects wearing circus clothes. The clowns -- most of them teenagers -- would jump out of bushes with with guns, baseball bats and knives and rob people, BBC News reported.
"It's about protecting children by preventing any ill-intentioned clowns from mixing with residents," a mayoral spokesman said at the time.
© Copyright IBTimes 2023. All rights reserved.
FOLLOW MORE IBT NEWS ON THE BELOW CHANNELS