Halloween Blackface Costumes 2015: Why Dressing Up As A Cultural Stereotype Is Racist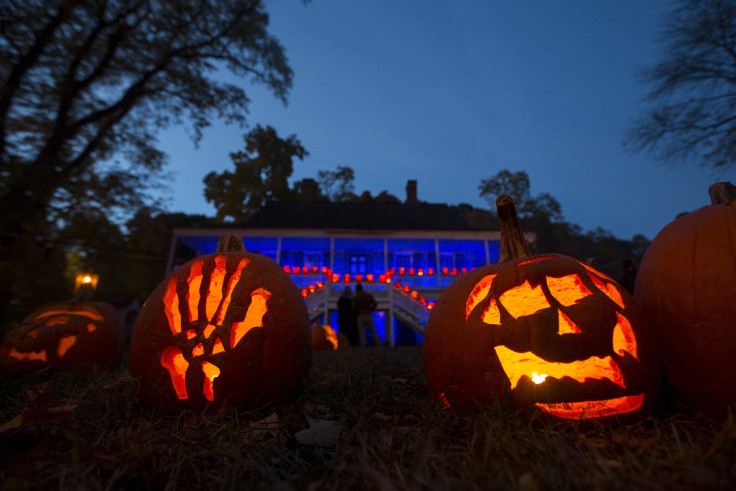 Thinking about wearing blackface for Halloween this year? Then it's time for a history lesson. And maybe some new friends.
Public service campaigns have for years tried to explain why dressing up in cultural stereotypes and marginalized groups is offensive, because, yes, some people need help understanding why such costumes are not OK. Still, sexy geisha, Mexican mariachi and Indian princess remain popular each Halloween.
Offensive costumes are always part of Halloween, but sometimes people are clueless about why certain disguises veer into racism when they turn people of color into objects of ridicule. Most recently, an elementary school teacher from Decatur, Alabama, apologized after darkening his face for his Kanye West costume at a friend's party. His wife, dressed as Kim Kardashian, posted it on her Facebook page. Then a white woman posted a photo on Twitter this week dressed as Nicki Minaj, complete with body paint, butt padding and a leopard bodysuit. The photo was widely shared by blogs and websites including Gawker, which posted it under the title, "Racist Halloween Celebrations Kick Off With Blackface Nicki Minaj Costume."
The costumes recall the nation's dark history with blackface minstrelsy, which began in the 1830s. The performances degraded black men and women. "On stage in the minstrel show he became the shuffling toady. He became the sniveling black man who was really a coward and was ignorant and somewhat comical in his connection to the slave masters," PBS noted. "It was advertised as a peephole view of what black people were really like. To that extent, it affected all of society because those people who didn't know blacks, and there were many places where there were very few blacks, assumed that those characterizations, those depictions, those foolish characters on stage, were real black people."
People who wear the costumes often dismiss allegations of racism. "Some of my husband's best friends are black. There was no racial intent whatsoever," said Shannon Morrow, the wife of the Alabama teacher. Her husband, Heath, also didn't seem to understand the backlash. "I would like to first apologize for my error in judgment, but my intentions were not malicious or directed toward any certain group of people," he wrote this week. "I would also like to say that everyone who knows my character and knows my heart, knows that I have never seen color in my life."
That's no excuse, black writers have explained. "This isn't about sensitivity. White people mocking blackness sits at the root of so much of the cultural contempt that has been used to oppress and stigmatize blackness for generations," Stereo Williams wrote for The Atlantic about the incident. "Embracing hip-hop and distorting blackness are not anywhere near the same things. Wearing blackface is mocking black people."
© Copyright IBTimes 2023. All rights reserved.