Hannibal Lecter Fan Killed, Dismembered Classmate, Allegedly Ate His Liver
A 23-year-old man from Vietnam who was a student of Jena University In Germany is scheduled to go on trial later in February, on charges of murdering his classmate and then eating the victim's liver before dumping his body in a river.
The suspect, whose name was withheld due to privacy reasons, admitted to killing his 26-year-old physics classmate — a man from China's Shanxi province, identified only by his surname Liu — with a hammer in August. It was not immediately clear if he also confessed to eating one of the victim's organs.
Prosecutor Martin Zschaechner confirmed the defendant was a huge fan of the fictional cannibalistic serial killer Hannibal Lecter, the protagonist of a series of novels written by Thomas Harris. At a student housing accommodation in Jena, the suspect reportedly watched the Academy Award-winning movie "The Silence Of The Lamb" multiple times, as well as its sequel "Hannibal," both of which starred Anthony Hopkins as the cannibal, who in a famous scene, feasted on his victim's bodies with fava beans and a bottle of Chianti.
"The film 'Hannibal' definitely played a big role in the defendant's life. The liver was selectively removed [from the body]," Zschaechner said, Mail Online reported.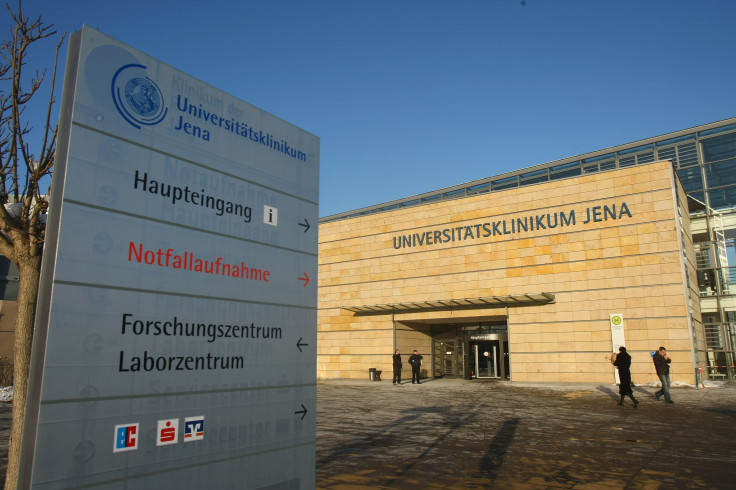 Investigators in the case believed the suspect's obsession with Hannibal Lecter could be the reason they never found the liver in the body of the victim, which was cut up into pieces. All the parts of the corpse were recovered Aug. 28 from the Saale, which flows through the city of Jena in the eastern province of Thuringia, Germany, after a two-hour-long search by a special team of divers. The victim's head, on the other hand, was discovered under a bridge.
After an autopsy was performed on the body, it was found that the liver was missing from the body and seemed to have been cut out with a sharp object.
Authorities believed the suspect had an argument with the Chinese student prior to killing him. After murdering his classmate, the accused allegedly stole the victim's computer and mobile and proceeded to order expensive items online using his money.
Although the victim has been formally indicted, the charges against him were not made public. He was set to go on trial Feb. 26.
In December, Jorge Beltrao Negromonte da Silveira, his wife Isabel Pires, and his mistress Bruna Cristina Oliveira were sentenced to decades in prison in Brazil for luring woman into their home by offering them work as a nanny before murdering them and feasting in their dead bodies. Pires also baked their victims' flesh into pastries and sold them in their neighborhood with the help of Oliveira.
© Copyright IBTimes 2023. All rights reserved.