Harper Government introduces back-to-work bill to end postal dispute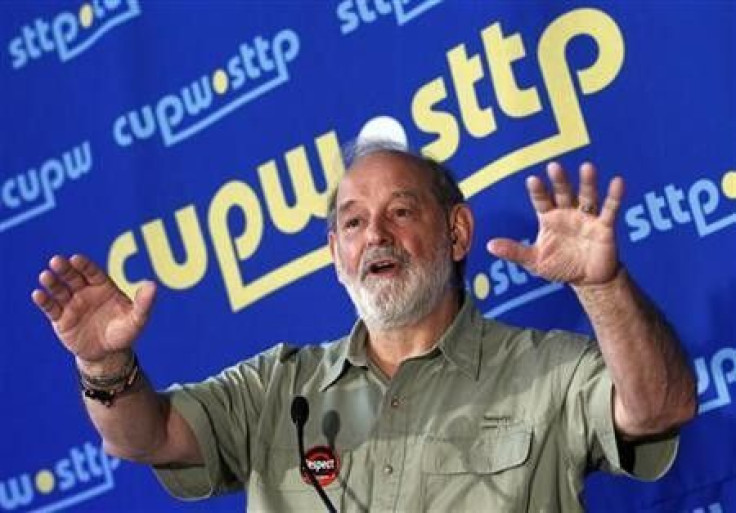 The Harper government tabled back-to work-legislation Monday to end the Postal labour dispute between Canada Post and it's employees as negotiations failed to materialize. The move came just hours after the union and crown corporation returned to the negotiating table over the weekend.
Postal workers had been staging rotating strikes across the country since June 3 before 50,000 employees were locked-out last Tuesday that has stopped mail delivery nationwide.
Labour Minister Lisa Raitt introduced the bill in the House of Commons after question period at 3 p.m. ET. Labour minister Lisa Raitt has said she intends to introduce legislation this week.
The bill is likely to put pressure on both sides into final offer selection binding arbitration, meaning both sides in the dispute would put forward their best proposal in the contract dispute on the table. The arbitrator would then choose one of the two positions - with no compromise - and it would become the binding decision that both parties have to accept.
If they don't like the process then they should work together to find their own and I'm more than happy to sit down and help them, Raitt said.
Raitt said she is hopeful that Canada Post and the union reach a deal on their own before the law is passed.
Opposition parties immediately opposed the Conservatives for meddling in the labour negotiations between Canada Post and its workers. They say the government should give time for talks to come to a settlement and not carry through with threats to table the bill.
The NDP and Liberals said they expect extensive debate in the Commons over the bill and aren't in a rush for it to come to a vote - even if the House is scheduled to rise for its summer break on Thursday.
Under the legislation, Canada Post would have to end its lockout and employees would be required to perform their normal work routine.
Still, Raitt continues to hope for a negotiated deal after getting Denis Lemelin, head of the Canadian Union of Postal Workers, and Canada Post CEO Deepak Chopra together on a conference call Monday.
Despite Raitt's optimism, the parties appear staunched in their positions, with neither side willing to budge.
We're not seeing a sense of urgency from the union, said spokesman Jon Hamilton said in an interview Monday. We're committed to collective bargaining. Even if legislation is tabled today, there's still plenty of time to reach a deal without Ottawa stepping in.
The back-to-work legislation could take several days to become law, in part because of opposition from New Democrats, who accuse the Conservatives of meddling.
With falling revenues and declining mail volumes due to email and social media, Canada Post wants to cut labour costs, especially since wages and benefits make up 64 per cent of costs.
The Postal Strike had already cost Canada Post $100 million in lost revenue.
For the union, top issues include health and safety concerns, sick leave for current employees and the proposal for different wages and pensions for new hires.
Union negotiators have asked for a wage increase of 3.3 per cent in the first year, followed by 2.75 per cent in the subsequent years of a fouryear contract.
The wage increases set out in the legislation - 1.75 per cent this year, 1.5 per cent next year, and two per cent in the 2013 and 2014 - is lower than the 1.9 per cent this year and next year and the two per cent in 2013 that Canada Post had offered the union.
Canada Post has offered different starting wage for new hires, at $19 an hour, and different pension rules, though a defined-benefit pension would remain.
The Crown corporation has said the main sticking point in the dispute is the union's demand for staffing levels beyond the capability of Canada Post, and not that wages were not the key disagreement. The union has been emphasizing working conditions and safety issues, as well as arguing that new employees would receive inferior wages and pensions.
Despite the lock-out, the Union touted it's 9,000 volunteer postal workers to deliver social assistance and pension cheques next week.
The union, which has been in a legal strike position since May 25, got a strike mandate of nearly 95 per cent from its members.
© Copyright IBTimes 2023. All rights reserved.