'Heat Dome' In Iran Sees Heat Index Of 165 Fahrenheit, Nearing World Record
A massive heat wave in the Middle East produced near record temperatures this week in Iran and Iraq with the countries announcing public holidays to protect people from the heat. In the city of Bandar Mahshahr, Iran, the heat index -- measuring the temperature perceived by humans by factoring in humidity -- reached 165 degrees Fahrenheit Friday, nearing the highest ever recorded heat index, which was 178F (81C) in Dhahran, Saudi Arabia, July 8, 2003.
In neighboring Iraq, heat index levels above 120 degrees Fahrenheit last week prompted public officials to call a four-day public holiday as it remains too hot to work, the Telegraph reported. Officials are advising people to stay out of the sun and to drink lots water as electricity nationwide has become unstable because of the heat.
The 165 reading was recorded at 4:30 p.m., local time, Friday by weather experts who said the country was enduring some of the hottest urban temperatures ever endured by humankind. It came a day after the index soared to 159 degrees (70 Celsius) in the same location.
"That was one of the most incredible temperature observations I have ever seen, and it is one of the most extreme readings ever in the world," AccuWeather meteorologist Anthony Saglia told The Telegraph.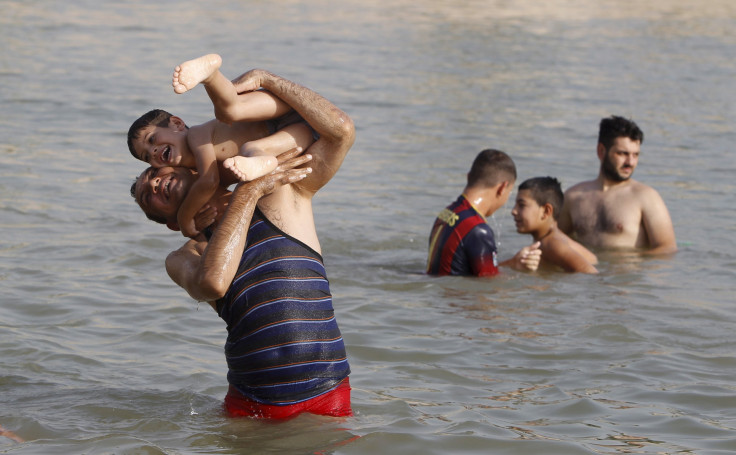 The city is next to the Persian Gulf in the southwestern part of Iran where the water temperature has been in the 90s, the Washington Post reported. These high water temperatures have created sweltering humidity in the region, adding to the already extreme heat on land.
The nearly record-breaking heat comes from a so-called "heat dome," a type of high pressure ridge, currently in the region, the Telegraph reported. Experts expect the "heat dome" to stay in the area for several more days.
© Copyright IBTimes 2023. All rights reserved.