Heat Notch Comeback Win Against Grizzlies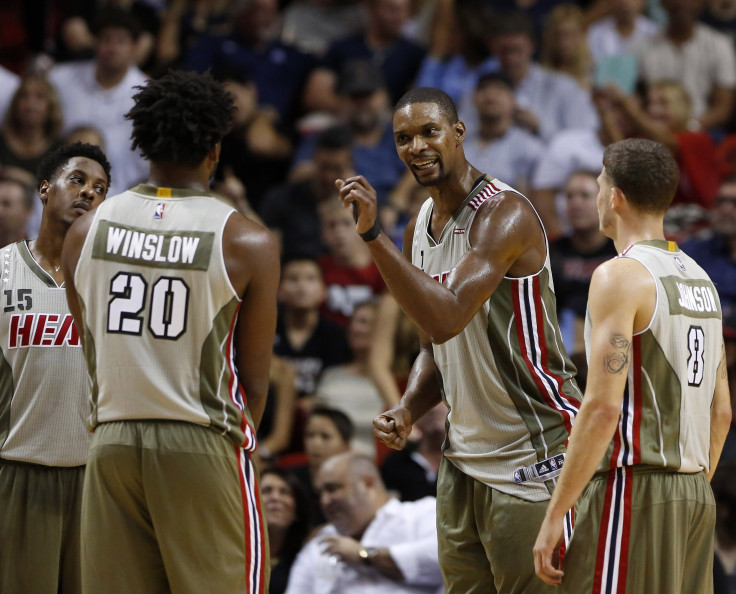 The Miami Heat were down big at halftime at home against the Memphis Grizzles but rallied to take the 100-97 victory Sunday night.
Chris Bosh finished with a team-high 22 points, majority of which in the middle of the Miami comeback, while Gerald Green added 16 points off the bench to improve the Heat's home record to 11-4 and 13-9 overall.
The win also snapped the Heat's three-game skid while the Grizzlies have now lost four of their last six games.
Memphis, which led 73-58 with four minutes to go in the third quarter and 89-79 halfway into the fourth, couldn't make the stops and baskets in the end game. The Grizzlies led 97-89 with about three minutes to go but went scoreless the rest of the way.
With 1:31 to go, the Grizzlies, who had the 97-92 lead, fouled Green while attempting a three and the shooting guard made all to cut the advantage, 97-94.
Dwyane Wade (14 points on 7-of-16 field goals), who struggled for much of the night, made back-to-back baskets to give the Heat the lead with 21 seconds to go in the game. The Heat forced a turnover on the last play and the Grizzlies never had a chance to recover from the late-game collapse.
The Grizzlies wasted a good effort from Jeff Green (26 points on 10-of-20 field goals) and Matt Barnes (13 points and 13 rebounds).
Memphis takes on the Washington Wizards in their next game before going on the road in their next two to face the Chicago Bulls and Dallas Mavericks. The Heat will face the Atlanta Hawks and Brooklyn Nets on the road in their next two games.
© Copyright IBTimes 2023. All rights reserved.
FOLLOW MORE IBT NEWS ON THE BELOW CHANNELS