Here's How To Buy And Sell Bitcoin On PayPal
KEY POINTS
There will be no transaction fees on cryptocurrency purchases on PayPal until the end of 2020
U.S. customers except those in Hawaii can begin buying and selling cryptocurrency on PayPal
At this time, cryptocurrency purchased on PayPal cannot be transferred outside the platform
PayPal has announced that U.S. account holders can now buy and sell cryptocurrency on its platform.
To purchase cryptocurrency on Paypal, the user should go to the website or app homepage and then tap or click on the cryptocurrency tile. At the time this article is written, the promotional tile has a "Learn More" or "More" label that can be clicked.
The user will be directed to a cryptocurrency landing page. They can simply select the cryptocurrency they intend to purchase and then click "Buy." Note that the account holder may need to confirm their account first. After this, they can enter the amount they wish to buy and choose their preferred payment method. The user will have to click the "Buy" label again and the cryptocurrency will finally be on the user's account.
To sell cryptocurrency on Paypal, the user should go to "Your Crypto" landing page and select one of the cryptocurrencies they are currently holding. After clicking "Sell," the user must then confirm some tax information before indicating the sell amount. Finally, they can click "Sell Now" and the proceeds from the sale will go to the user's cash account.
PayPal supports buying and selling of the cryptocurrencies Bitcoin, Ethereum, Litecoin and Bitcoin Cash, the company said. Users can buy cryptocurrency using their PayPal balance or linked debit card or bank account.
Customers in the U.S. except those in Hawaii can start buying and selling cryptocurrencies on the app. Buying and selling on Venmo will be available in 2021. Meanwhile, non-U.S. PayPal account holders have to wait until 2021 for the service to launch in their countries.
PayPal also confirmed that there will be no transaction fees until Dec. 31, 2020. However, users may have to shoulder bank fees, like overdraft fees or insufficient fund fees.
In 2021, PayPal will start charging a fee from the spread between the market price that it receives from its trading service provider Paxos, and the exchange rate between USD and the selected cryptocurrency that is displayed to the user. This is on top of the transaction fee users will be charged when buying or selling the digital asset. The applicable exchange rate and the transaction fee will be disclosed to the user at the time of their purchase.
Cryptocurrency on PayPal cannot be used as a funding source for purchases. Also, all cryptocurrency transactions are final. Users can make up to $10,000 worth of cryptocurrency purchases every week and $50,000 over a 12-month period. These limits will be relaxed soon since the PayPal FAQ also said that the maximum amount for any single cryptocurrency purchase will soon be $20,000.
At this time, cryptocurrency bought on PayPal cannot be sent outside the platform.
Finally, for tax reporting purposes, PayPal will allow users to check their previous activities, manage disputes and generate tax forms, if required.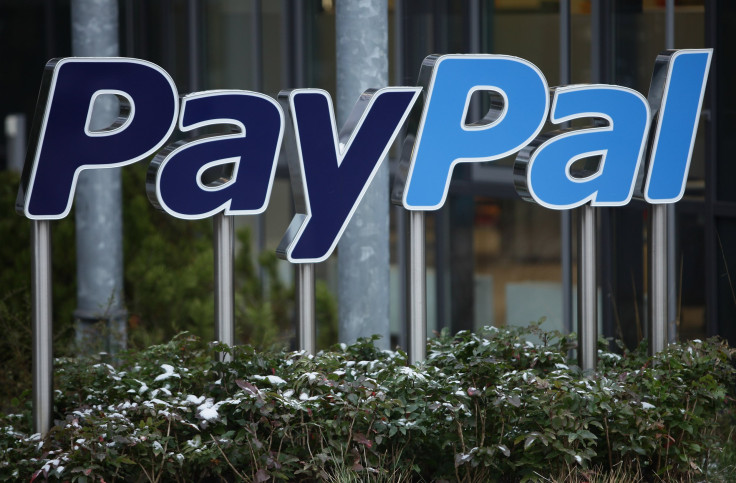 © Copyright IBTimes 2023. All rights reserved.
FOLLOW MORE IBT NEWS ON THE BELOW CHANNELS