Here's How Much Less Yahoo Inc. CEO Marissa Mayer Made In 2015 As Company's Share Price Plunged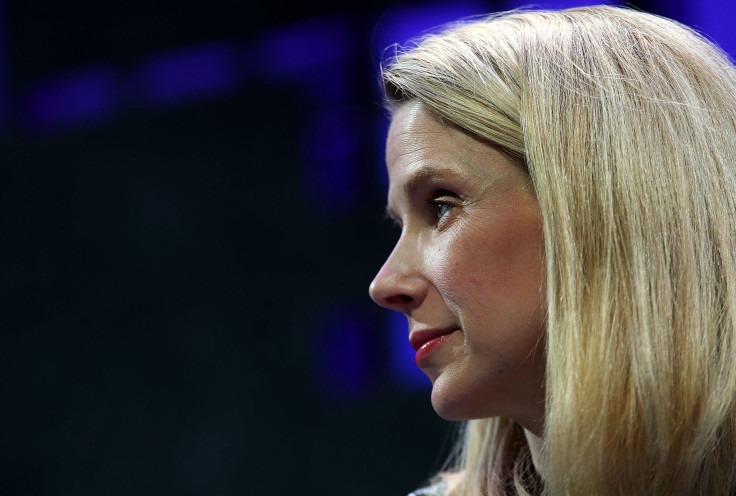 Yahoo Inc. CEO Marissa Mayer earned $36 million in total compensation in 2015, down nearly 15 percent from the previous year, according to a regulatory filing published after markets closed in New York on Friday.
Mayer's reported pay fell from $42.1 million in 2014 but was higher than the $24.9 million earned in 2012, her first full year as the boss of the 21-year-old technology company.
Like most Silicon Valley top executives, Mayer earns most of her compensation from performance-based stock awards (her base pay is $1 million a year). Most of her pay cut came from a drop in the value of Yahoo's stock, which fell nearly 35 percent last year to $33.96 a share.
Marissa Mayer | FindTheCompany
Because of reporting rules and how executives like Mayer are paid, reported compensation and realized compensation can differ considerably. Executives like Mayer vest their stock options on a schedule throughout the year, which means what they actually earn for a year versus what they're previously reported to earn for that year can vary greatly.
Mayer took home $13.9 million last year, or about 39 percent of what was previously reported. In 2014, she took home about $25.3 million of the reported $42.1 million in compensation, or about 60 percent of what was originally reported she would earn. In other words, as a Yahoo's stock tanked last year, so too did Mayer's share of what she could have earned.
Last week Yahoo reported wider losses from its operations in the first three months of the year, linked largely to a decline in web-based ad revenue. It began a round of layoffs in February and is considering acquisition offers from Verizon Communications and others. This week, the company bowed to demands from Starboard Value, which owns less than 1 percent of Yahoo stock, to give the hedge fund four seats on the company's 11-member board.
Hope for a deal that would turn around Yahoo's business has led to a 35 percent rise in Yahoo stock since a global plunge in equities Feb. 11, greater than the broader S&P 500's 12 percent gain during the same period.
© Copyright IBTimes 2023. All rights reserved.