Here's Why Bill Gates' Kids Won't Inherit Much Of His Multibillion-Dollar Fortune
KEY POINTS
Bill Gates has a net worth of $113 billion
He will give his children $10 million each as an inheritance
He and his wife Melinda Gates created The Giving Pledge with Warren Buffet
Bill Gates is worth billions but only a small part of his massive wealth will go to his children.
While Gates will still leave around $10 million to each of his three children, son Rory and daughters Jennifer and Phoebe, when he passes away, it would only represent a small percentage of his $113 billion wealth, Insider reported.
The rest of his fortune will go to charitable causes, something that has always been the plan for the Microsoft founder and his wife, Melinda Gates. The couple has always been passionate about philanthropy. They started the Bill & Melinda Gates Foundation to help the less fortunate gain access to financial services and help them lead healthy, productive lives.
For the couple, children who inherit large amounts of money and do not work for it likely won't do well in the future.
As a multi-billionaire who has worked hard for years to accumulate such massive wealth, Gates said, in a previous TED Talk, that he wants to "strike a balance where they have the freedom to do anything but not a lot of money showered on them so they could go out and do nothing."
This opinion appears to be shared by several other wealthy individuals, as shown by The Giving Pledge, which the Gates started in 2010 with Warren Buffett. It encourages the world's wealthiest people to commit their fortunes to philanthropic causes or charities during their lifetime or in their wills. According to its website, the Pledge is more of a moral commitment than pooled money.
Along with Gates and Buffett, Mark Zuckerberg and Michael Bloomberg have publicly declared that their money will not go to their children when they die. Andrew Lloyd Webber, George Lucas, Sir Elton John, Sting, Ashton Kutcher and Laurene Powell Jobs are also among those who promised to leave their wealth to charity.
Last year, Powell Jobs, Emerson Collective founder and widow of Apple CEO Steve Jobs, said that she has focused on distributing her late husband's fortune "effectively, in ways that lift up individuals and communities in a sustainable way" and has no plans to build a family dynasty.
"I'm not interested in legacy wealth buildings, and my children know that," Powell Jobs said in an interview with The New York Times' David Gelles. "Steve wasn't interested in that. If I live long enough, it ends with me."
Most of the children of the wealthiest appear to understand the decision of their parents and are aware that it has nothing to do with tough love. In the end, they will still have to work hard and persevere to earn money to get a comfortable life. Their parents had to do everything to achieve what they have right now. Giving millions to children who did not put in the work might not seem fair.
Inequality is still rampant, and in many parts of the world, the gap between the rich and the poor remains wide. While many applaud billionaires like Gates, Zuckerberg and Buffett for their efforts and philanthropic activities, critics have claimed that the pledge alone may not be enough. After all, some of these ultra-wealthy individuals are responsible for creating the inequality they are fighting and helping to eradicate.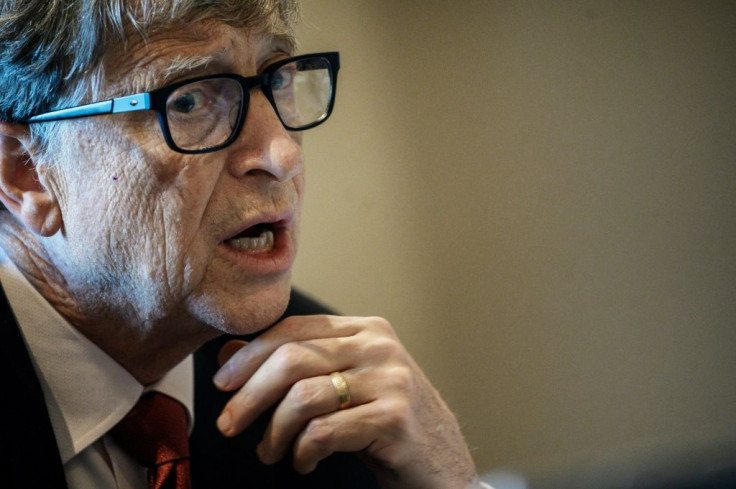 © Copyright IBTimes 2023. All rights reserved.