George Lucas Net Worth: 'Star Wars' Creator Is 375th Richest Man In The World
KEY POINTS
"Star Wars" creator George Lucas has a net worth of $6.4 billion
In 2011, "Star Wars" toys fetched $3 billion in sales
The director sold his production company Lucasfilm to Disney for $4.05 billion in 2012
"Star Wars" creator George Lucas remains one of the wealthiest people in the U.S. despite having largely retired from filmmaking. Here's how he built his massive fortune.
Lucas has a net worth of $6.4 billion, making him the 375th richest man in the world in 2020, according to Forbes. He also ranked 119th on Forbes' list of the 400 wealthiest people in the U.S. this year.
He founded his production company Lucasfilm in 1971 in San Rafael, California, and the company was responsible for bringing the "Star Wars" and "Indiana Jones" movies to life. As the boss of his own company, Lucas controlled the production and direction.
After producing movie franchises that spawned several trilogies, he decided to sell Lucasfilm in a move that caught fans by surprise. The director sold the company to Disney for a whopping $4.05 billion in stock and cash in 2012, CNBC reported.
Author Paul Duncan shared in his new book, "The Star Wars Archives 1999-2005," an interview with Lucas in which the multi-awarded director admitted that selling his company had been "very, very painful." But the filmmaker believes the deal was also necessary at the time as making trilogies had taken a toll on him.
"Finally, I decided I'd rather raise my daughter and enjoy life for a while," Lucas said in the interview.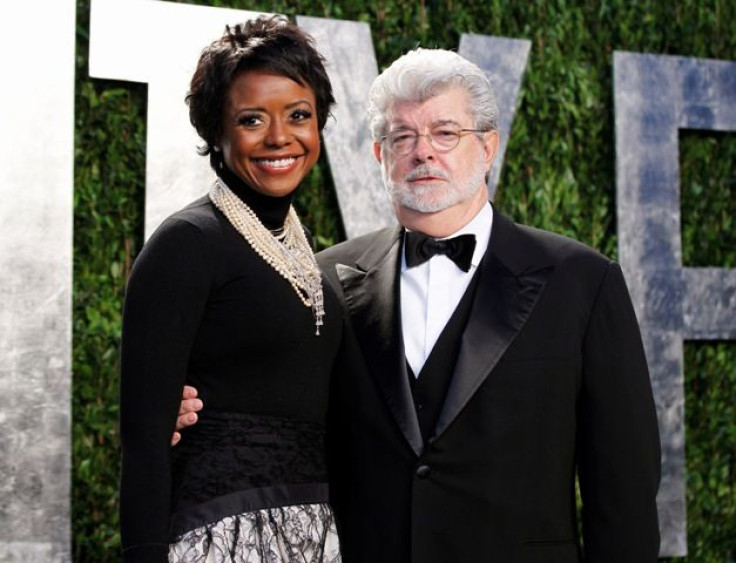 The Modesto, California native also created the "Indiana Jones" franchise. In a span of more than two decades, the franchise produced four movies, all of which became blockbuster hits and were estimated to have grossed a total of $1.96 billion worldwide.
Aside from directing and producing films that are loved worldwide, Lucas also earned money from spin-offs and movie merchandise such as "Star Wars" collectibles. In 2011, "Star Wars" toys fetched $3 billion in sales.
After moving away from the limelight, Lucas now enjoys spending time with his family in several of the real estate assets he owns. He has a 10,000-square-foot mansion in Bel Air dubbed "Mi Patria," a two-acre, beach-front property in Carpinteria, California, and Skywalker Ranch.
On the philanthropic side, Lucas is a member of The Giving Pledge, a campaign to encourage wealthy people to commit to giving the majority of their wealth to philanthropy or charitable causes. The George Lucas Family Foundation has also helped at least 200 organizations since 2015. Lucas aims to improve education and often supports Stand Up to Cancer and the Make-A-Wish Foundation.
In 2021, he is set to open the Lucas Museum of Narrative Art in Los Angeles, per Forbes. The museum is entirely funded by the Lucas family. It will showcase his own art as well as "Star Wars" collections. Moreover, the institution will also feature digital classrooms, two theaters and a public library.
© Copyright IBTimes 2023. All rights reserved.