'He's Unrecognizable,' Here's Latest Update On F1 Legend Michael Schumacher's Recovery
KEY POINTS
Schumacher suffered an accident at the French Alps six years ago
Since then, his family has kept his recovery status a secret
He is currently receiving treatment in a mansion in Switzerland
Michael Schumacher's body is reportedly "deteriorated and with atrophied muscles." The Formula One (F1) legend is currently under medical and physiotherapy assistance 24 hours a day in a mansion in Switzerland.
Schumacher's family has kept his recovery status under the covers and not much has been revealed about him since the unfortunate accident he suffered in the French Alps six years ago.
However, a neurosurgeon recently unfolded Schumacher's current state to an Italian media firm. Nicola Acciari, who works for a hospital in Bologna, said Schumacher is in a very different state when compared to what he was before the accident.
"We must imagine a person very different from the one we remember on the track, with a very altered and deteriorated organic, muscular and skeletal structure. All as a result of the brain trauma he suffered," the doctor revealed further.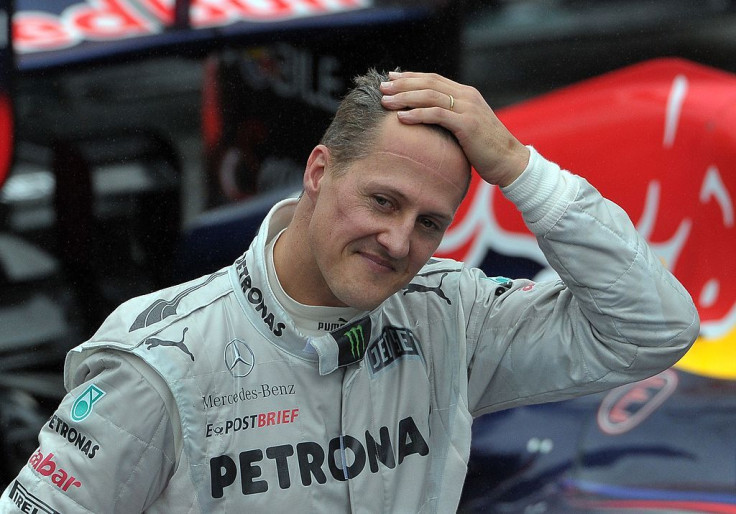 The news report also indicated there is no certainty on whether Schumacher is in a vegetative state or not but it is understood that he is conscious and alert about everything around him.
Jean Todt, who was Schumacher's former manager at Ferrari, gave a rare update about the former racer a few months back saying the star was making good progress.
"I'm always careful with such statements, but it's true. I saw the race together with Michael Schumacher at his home in Switzerland. Michael is in the best hands and is well looked after in his house. He does not give up and keeps fighting," Todt added in an interview.
While a part of Todt's statement was good news, the other part was not as he mentioned that the seven-time champion was struggling to communicate. "His family is fighting just as much and of course our friendship cannot be the same as it once was just because there's no longer the same communication as before," Todt added.
© Copyright IBTimes 2023. All rights reserved.