Hey Big Spenders: American Airlines Follows Delta, United, Will Change Loyalty Program's Focus To Ticket Price, Not Distance Flown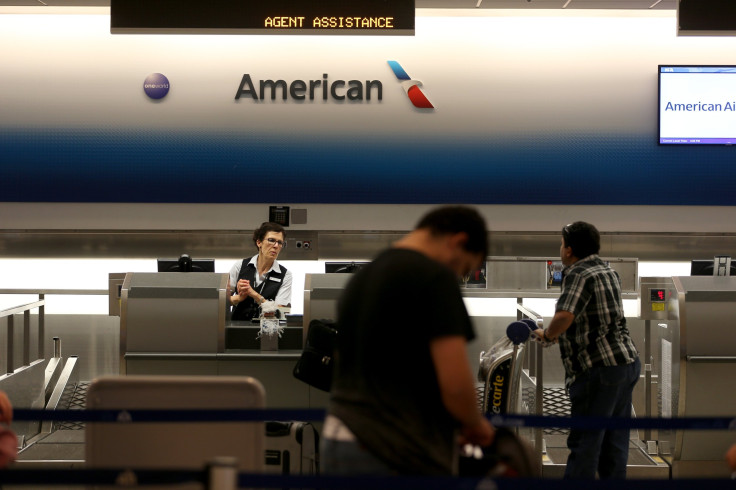 Economy-class frequent fliers, step aside. Welcome, first-class big spenders.
Taking signals from its two main rivals, American Airlines will soon change its popular, 35-year-old loyalty program, crediting customers not for the distance they fly but for how much they spend getting to their destinations.
Beginning Aug. 1, the AAdvantage program of the top U.S. carrier by traffic will start awarding 5 miles for each dollar spent on tickets, excluding fees and taxes. And beginning Jan. 1, the program will require a minimum amount of travel to qualify for the so-called elite status that grants customers more miles for each dollar spent, the company announced Monday.
American Airlines had been a holdout among U.S. airlines. No. 2 Delta Air Lines and No. 3 United Continental Holdings have already made similar shifts. And smaller players, such as Southwest Airlines and JetBlue Airways also have moved to revenue-based models.
American Airlines' change is designed to lure an increasing number of business-class customers who are comparatively more likely to travel first class and spend more money doing it.
"It enables us to better ensure that those customers who are flying the most and spending the most get the greatest benefits from the company, which we expect will drive further loyalty," United Airlines representative Rahsaan Johnson told Bloomberg News after the company moved its loyalty program to a revenue-based model in 2014.
The shift has created some problems in some airline networks, such as United's Star Alliance, because members cooperate on loyalty programs. A ticket for a flight from Houston to Paris may offer better rewards on one carrier than on another. First-class travelers should look closely at how much they spend on international travel to maximize their loyalty rewards.
Starting Jan. 1, American Airlines will award more miles per dollar to people who spend at least $3,000 a year while traveling a minimum of either 25,000 miles or 30 flight segments in a single year. And it will award even more miles per dollar to people who spend at least $6,000 while traveling a minimum of either 50,000 miles or 60 segments in a single year.
At the end of last year, American had $657 million worth of outstanding mileage credits due its estimated 100 million AAdvantage members, according to the company's latest annual report. That represents about 854 billion award miles. It distributed about 315 billion award miles last year.
© Copyright IBTimes 2023. All rights reserved.