Hezbollah Battles Islamic State: Lebanon Fighters Make Gains Against ISIS In Border Towns In Syria Civil War Dispute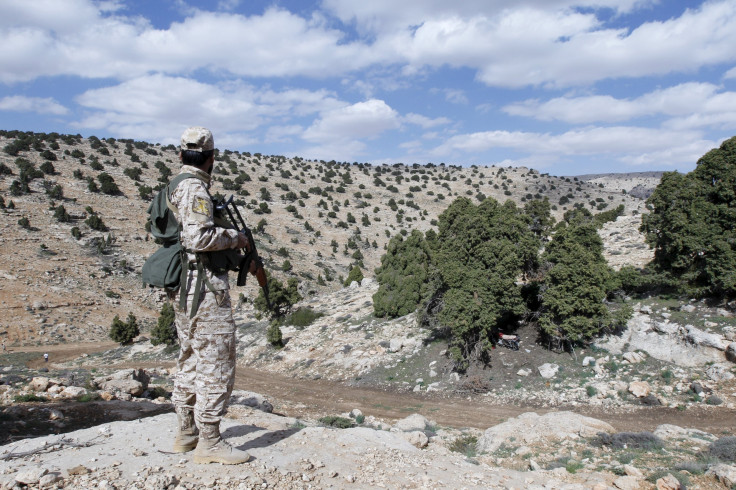 Hezbollah is making gains in its ongoing fight to wipe out Syrian rebel groups along the Lebanon-Syria border. Al-Manar TV, the group's media outlet, said Thursday that Hezbollah seized the Wadi al-Darb and Al-Rahwe checkpoint from Nusra Front militants and allied radical groups. The routes had been used to smuggle car bombs into Lebanese villages, reported the Daily Star.
Hezbollah fighters also killed at least 11 jihadis and seized more than 15 positions from militants Wednesday along Syria's western border. The campaign is part of the Lebanese Shiite movement's efforts to eradicate jiahdi fighters affiliated with the Islamic State group, the Nusra Front and other Sunni radicals.
Video footage broadcast by Al-Manar TV showed Hezbollah fighters advancing with machine guns and rocket propelled grenades. It also showed a man replacing a black jihadi flag used by the Nusra Front with Hezbollah's yellow flag.
Hezbollah leaders said last month they would take out jihadi militants in the border region if the Lebanese Army failed to stop the rebels. "The whole Lebanese border is now outside the control of armed men," Hezbollah leader Hassan Nasrallah said at the time.
Meanwhile, military officials have urged Hezbollah to stay out of the fight and have intensified patrols in the border area. "The army protects Arsal and the areas (close to Syria) and has isolated them from where the jihadists are," an army spokesman told AFP this week. "We are doing our duty."
Hezbollah has been fighting in Syria to protect President Bashar al-Assad's regime for more than two years. Its leaders have described the Islamic State, a Sunni group, as the most serious immediate threat to the region's stability.
Hezbollah is considered a terrorist organization by the United States and the European Union. Inside Lebanon, it's often described as a "state within the state" because of its influence, and it's growing role in the Syrian civil war has created tensions with some of its Lebanese allies in recent months.
© Copyright IBTimes 2023. All rights reserved.