Hezbollah Declares Full Alert Following Israeli Airstrike In Syria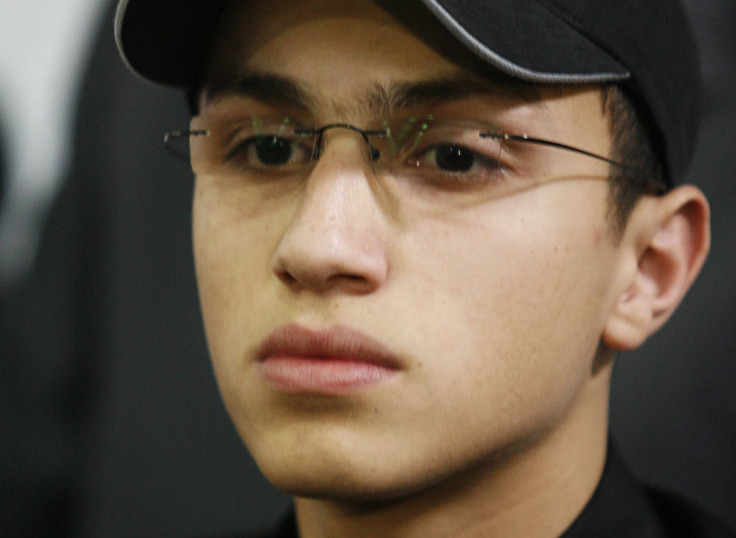 Hezbollah declared a full alert Sunday after an Israeli airstrike in the Syrian section of the Golan Heights that left as many as seven dead, including an Iranian field commander. Although Israeli officials declined to acknowledge the military action, its defense ministry said if top Hezbollah officials were killed, one has to wonder what they were doing there.
Israeli helicopters attacked a Hezbollah military convoy in Quneitra province, killing six, the Israeli intelligence site DebkaFile reported, citing a Lebanese security source. Israel News Feed said Iranian Cmdr. Abu Ali al-Tabtabai, aka Abu Ali Reza, and Jihad Mughniyeh, son of assassinated Hezbollah military leader Imad Mughniyah, were among those killed.
The Daily Star in Beirut put the death toll at seven and identified a third victim as Field Cmdr. Mohammad Issa, aka Abu Issa. Israel News Feed identified three other victims as Ali Hassan, Hussein Hassan and Mahdi Mussawi. Lebanon's state-run National News Agency said Israeli forces in the Shebaa Farms area were on high alert.
The Israeli military refused comment on the alleged attack, the Jerusalem Post reported. The strike came three days after Hezbollah leader Hassan Nasrallah said Israeli strikes on Syria amount to major aggression, and Syria and its allies have a right to respond, Reuters reported. Nasrallah told al-Maydeen television his group has had Iranian Fateh-110 missiles since 2006 and is ready to fight. The two sides fought a war in 2006 that left 1,200 Lebanese and 160 Israelis dead.
A Hezbollah statement confirmed "a number of mujahedeen" were killed in the strike. It described the purpose of their presence in Quneitra as an inspection mission, DebkaFile said. An Israeli security source told DebkaFile the group had been planning a terrorist attack on Israel.
Hezbollah indicated it would retaliate, Ynetnews reported, citing a reporter for the journal al-Akhbar who wrote on his Twitter account, "The Hezbollah leadership is the one that will decide how to respond to the recent Israeli aggression, however this blow is uncontainable." Hezbollah also issued a general alert.
The Syrian Observatory for Human Rights, citing local sources, said the missiles targeted armed vehicles, but it was unclear whether the vehicles belonged to Hezbollah, the Syrian government or the rebels. Al-Maydeen reported the missiles hit vehicles belonging to the National Defense Force, a group of volunteer, part-time Syrian military reservists. Lebanon's MTV said the airstrike targeted a cell planning to hit Israel with rockets.
Agence France-Presse said the strike was in the village of Mazraat Amal, near the cease-fire line separating the Syrian portion of the Golan from the Israeli sector. The area has seen heavy fighting between al Qaeda-linked fighters and forces loyal to Syrian President Bashar Assad.
"A group of Hezbollah mujahedeen were martyred in a Zionist rocket attack in Quneitra, and their names will be revealed later," Hezbollah's al-Manar news channel said, according to AFP.
Syria has been a target of alleged Israeli airstrikes several times since the Syrian Civil War began, mostly targeting weapons destined for Hezbollah in Lebanon. The most recent strikes were close to the Damascas International Airport and in Dimas, near the Lebanese border. Although Israel never comments on alleged strikes in Syria, it has said it would prevent weapons transfers to militant groups such as Hezbollah.
The Post, quoting a Lebanese television correspondent, said 10 intelligence-linked sites in Syria belonging to Iran have been hit by Israel. The explosions were near the Israeli-Lebanese border and were attributed to Israeli military maneuvers. Military sources have blamed terrorism directed at Israel from Syria on Shiite Hezbollah-Iranian fighters, not Sunnis.
© Copyright IBTimes 2023. All rights reserved.
FOLLOW MORE IBT NEWS ON THE BELOW CHANNELS