'Hiç Durmadan Hizmete Devam': Turks Decry Erdogan Decision Via #HiçDurmadanHizmeteDevam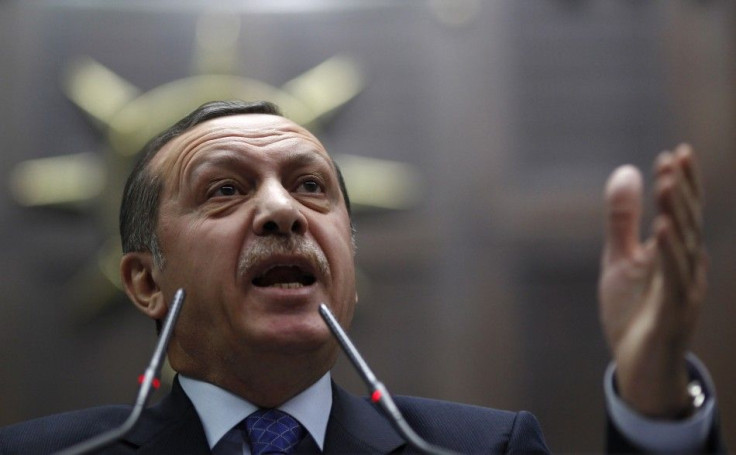 The Turkish phrase "Hiç Durmadan Hizmete Devam" went viral on Twitter Thursday afternoon via the #HiçDurmadanHizmeteDevam hashtag, as Turks around the globe decried Turkish Prime Minister Recep Tayyip Erdogan's refusal to reconsider his decision to close the country's private "prep" schools.
"Hiç Durmadan Hizmete Devam," loosely translated as "do your service without stopping," is a call initiated by supporters of influential U.S.-based Islamic cleric Fethullah Gulen -- whose movement is dubbed Hizmet -- to ignore the demands of Erdogan and continue working in the schools as normal.
The dispute over the schools, many of which are overseen by Gulen and have been described as high school and college prep academies similar to those run by Kaplan or Sylvan in America, has become a hot-button issue among Turks, as the showdown between Gulen and Erdogan reached fever pitch in recent days, leading to Gulen to go so far as to liken the decision to past military coups in Turkey.
"They could even want to shut the gates of heaven," Gulen said in an audio clip on one of his websites, according to Reuters. "We have seen this during the 1960 coup and have been slapped by it. We have seen the (1971) coup and been kicked by it. We have seen the 1980 coup and we've all been hit by them."
But Erdogan is refusing to back down, saying on Turkey's ATV television Wednesday evening that he will not change his mind.
"If they are expecting a turnaround, they should know it is not going to happen," he said, Reuters reported.
The hashtag was even one of the hottest trends on Twitter in the U.S. despite being a Turkish phrase, as Erdogan's decision faced stiff opposition from large numbers of people who believe he is governing with too strong a hand by demanding the popular schools be closed. Other strong-arm policies of his provoked huge protests earlier this year.
People associated with Hizmet's Twitter movement, organizing around the #HiçDurmadanHizmeteDevam hashtag, tweeted words of support for Gulen and his schools on Wednesday. On Thursday they also used the #MilletinSesineKulakVermeli hashtag to organize their messages on Twitter.
"If somebody try to block u or they wait to stop for your passions way.. Dont worry because you're on the true way!" tweeted @SuerBurcin in a representative post.
© Copyright IBTimes 2023. All rights reserved.