High-Profile Indian Journalist Charged With Rape: Is Tarun Tejpal Victim Of A Conspiracy?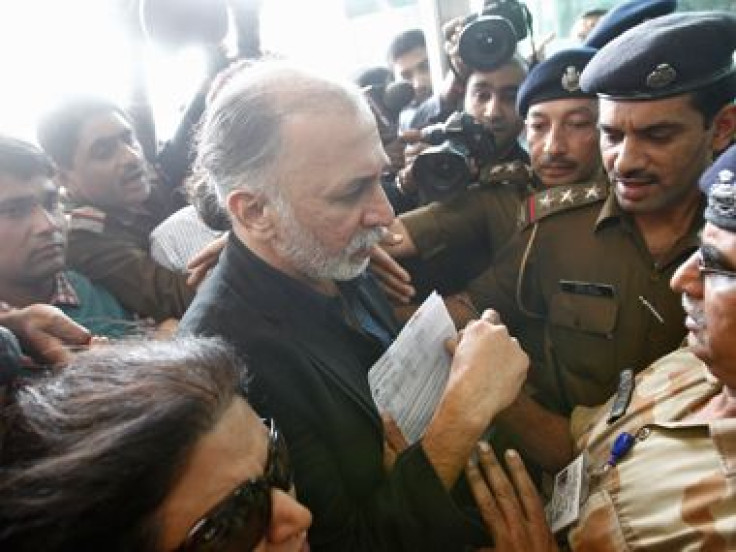 A prominent Indian novelist and journalist has been formally charged with raping a female colleague in one of the highest-profile sexual assault cases the country has witnessed more than a year after an unrelated gang-rape in New Delhi triggered widespread outrage, created a firestorm of protest and prompted the government to impose tighter laws against such crimes.
Police in the western state of Goa have charged Tarun Tejpal, the founder and former editor of Tehelka, an investigative news magazine, with "sexual harassment" and "outraging the modesty of a woman," according to the Press Trust of India (PTI). The accuser claimed she was sexually assaulted in two incidents in a hotel elevator during an event sponsored by the magazine in Goa in early November.
Police questioned more than 150 eyewitnesses, including Tehelka staff members, during their investigation before the charges were filed. PTI reported that investigative officers have also found incriminating emails that Tejpal sent to the alleged victim.
"It can be concluded that the victim of sexual assault in the present case is a young woman journalist who was raped, sexually harassed and her modesty outraged by Tarun Tejpal; a person whom she trusted as a fatherly figure and respected as a senior colleague," read the charge sheet. "This incident has caused serious psychological injury to the dignity, self-esteem and overall personality of [the] victim..., who has made a mark for herself in the field of journalism." Tejpal, who has denied all charges, has been in custody since his arrest on Nov. 30. If convicted, he could face at least seven years in prison.
After the incident became public knowledge last year, Tejpal apologized for "a bad lapse of judgment, an awful misreading of the situation" and said he was "recusing" himself from his position as magazine editor for six months in order to "atone" for an "unfortunate incident." But, in something of a reversal, Tejpal claimed the sexual encounter was "consensual" and even suggested his prosecution was part of a "political conspiracy" ahead of national elections scheduled in India for the spring.
BBC described Tejpal, 50, as an "influential journalist" with a "reputation for taking on the powerful." In addition, Tejpal's arrest has embarrassed Tehelka, a publication that has long called for gender equality in India and unmasked widespread chauvinism and misogyny in India. Six journalists who worked at Tehelka have since resigned in the wake of the rape controversy.
Sanjoy Majumder, a BBC correspondent in Delhi, commented that the Tejpal case presents some new facets of Indian rape cases that have not previously received much media attention. "[Tejpal] is accused of sexually assaulting a female colleague in the workplace and abusing his position of power -- both of which the Indian legal system has rarely recognized in the past," Majumder wrote. "The fact that the police made its case in a document almost 3,000 pages long, interviewing more than 150 witnesses in the process, is a graphic reminder of how sensitive the case is and how carefully they are approaching it."
Given Tejpal's prominence, Majumder noted that the trial will be closely watched and the outcome of this case "could well set the tone for how India's legal system deals with similar accusations in the future."
However, some are expressing support for Tejpal and claims he is a victim of a conspiracy. The Times News Network (TNN) news agency reported that Bina Ramani, a high-profile Delhi socialite, designer and restaurateur, defended Tejpal during a a book launch soiree for her own memoirs, called "Bird in a Banyan Tree." "[He] is not getting a fair deal, and there is huge bias against him," she said. "I work with victims of rape and sexual abuse, and I see thousands of cases where the victims do not see justice; where they are simply ignored by the system and proven rapists walk free. How is it that the same system is devoting so much time in pursuing Tejpal, who has been accused of molesting a girl, a charge that is yet to be proven?"
Ramani added: "He is an example of what happens when someone is 'politically inconvenient' to the powers that be." Ramani is perhaps best known for hosting a Delhi soiree in 1999 in which a model named Jessica Lal was shot to death by a man who was the son of a powerful Congress Party politician. Ramani referred to that incident in defending Tejpal. "When Jessica was murdered, my family was put through hell," Ramani said. "I realized what it was to be in the clutches of the wrong side of politics. The man who shot Jessica was the son of a powerful person, and also related to the then-President of India. Since I had witnessed the murder, I became 'politically inconvenient' and the media as well as the police started treating me as a criminal -- I even went to jail."
Ironically, she added, Jessica Lal's killer was uncovered by the efforts of Tejpal's Tehelka magazine, which exposed that key witnesses had been bribed for their silence.
© Copyright IBTimes 2023. All rights reserved.