Hillary Clinton Campaign Strategy Leaked Day Before Candidacy Announcement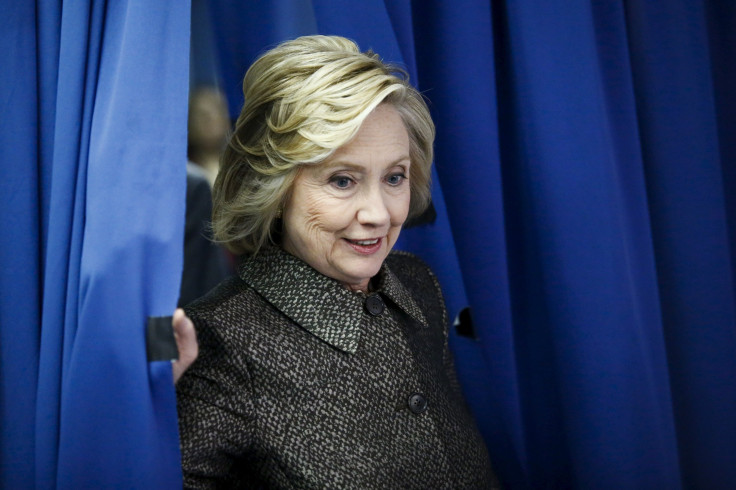 She hasn't formally announced her candidacy yet, but Hillary Clinton's 2016 presidential campaign is already dealing with leak problems. Two anonymous staffers told the Associated Press Saturday that Clinton will make economic opportunity for the middle class and expanding chances for working families the centerpiece of her campaign, and that she will spend the next few months meeting with voters in small groups in swing states including Iowa. Clinton is expected to formally announce her presidential run Sunday.
On Friday, Business Insider reported that Clinton would announce her candidacy this weekend via a Web video, then hit the road for a number of campaign appearances. The AP's report said that Clinton's first stops will be a series of intimate events in Iowa, designed to get her in front of small groups of voters. The strategy is similar to the one Clinton employed in 2008, when she published a Web video to announce her candidacy before heading to Iowa for campaign events.
Though she faces few credible challengers for the Democratic Party nomination, Clinton will have to work strenuously to repair her image among independent voters. In addition to ongoing criticism of her work as secretary of state, Clinton recently faced stiff criticism for deleting a number of personal emails she'd kept on a private server that she ran out of her own house, rather than on a government-controlled server that would make it easier to retrieve the data in the event of an outside inquiry.
Clinton has also been ripped by Republican presidential hopefuls for accepting foreign donations to the Clinton Global Initiative, something she'd suspended while serving in the Obama administration but which she resumed after leaving the State Department.
But depending on how the field of competitors shapes up, she may not have to work very hard at all. A CNN/ORC poll conducted last month showed Clinton has a double-digit lead over five expected Republican presidential hopefuls; 54 percent of the poll respondents said they would vote for Clinton over any challengers.
© Copyright IBTimes 2023. All rights reserved.