Hillary Clinton Email Scandal Update: Are Her Dropping Poll Numbers Cause For Concern?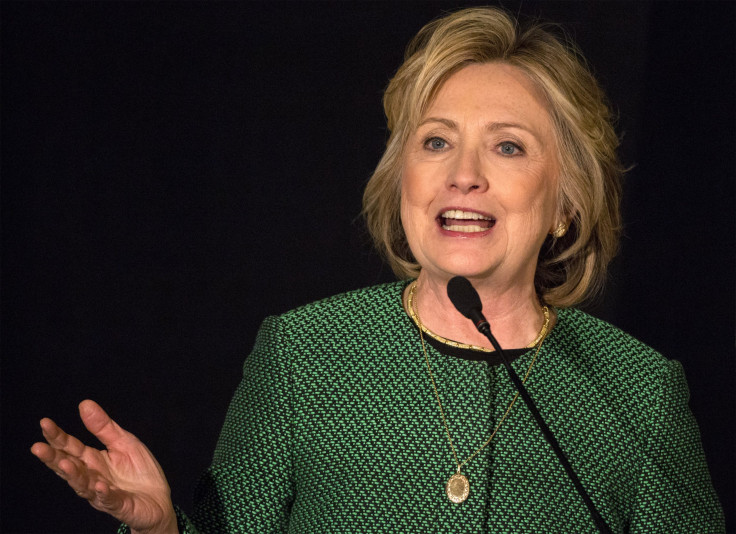 Former Secretary of State Hillary Clinton may not think her use of a private email address to conduct State Department business is an issue, but the American people say otherwise. The controversy, which has raised questions over transparency, has caused Clinton's support among Democrats to drop about 15 points.
But Democratic Party chairmen in early primary states said they think the plunge won't be a lingering problem for Clinton. Still, the controversy showed she needs to announce her candidacy soon so experienced campaign operatives can better handle the damage caused by the flap and any other potential gaffes, they said. The state and local Democratic leaders also said Clinton would be a stronger candidate if others entered the race and tested her candidacy before a general election contest.
"This is obviously a controversy that needs some investigation and listening to her explanation is part of that," Dave Pollak, chairman of the Belknap County Democrats in New Hampshire, said, adding that he didn't buy Clinton's "convenience" argument when she explained she used private email because she didn't want to use two devices to access her messages. Pollak supported eventual nominee and President Barack Obama in the 2008 primary instead of Clinton. Pollak, who described himself as being in "discovery mode" about the possible 2016 Democratic candidates, said the email issue is "not a make-or-break decision for me. I think there's a long way to go and lots of stuff to learn about these candidates."
Early primary states are crucial because the momentum gained from a win or better-than-expected showing can result in more endorsements and donations to keep a campaign running while a poor performance usually ends a campaign. Clinton had a seven-year absence from Iowa until she made a visit to the Hawkeye State in September for retiring Iowa Sen. Tom Harkin's annual Steak Fry. The importance of the contests usually keep candidates in the early states for much of their campaigns, making appearances at state fairs, chowing down corndogs and sipping beer to portray themselves as an average American. One county chairman in an early primary state said a once colleague told him, "I can't endorse Al Gore because he only had coffee with me twice," referring to the then-senator from Tennessee and future vice president's first presidential campaign in 1988.
Clinton is expected to announce a run for president as soon as next month. Meanwhile, controversies over foreign donations to the Clinton Foundation and her exclusive use of private email to conduct State Department business have raised concerns about transparency. Aside from a brief tweet and a statement from her spokesman, Clinton took a week to address the email issue, which failed to satisfy her critics and even some Democrats. About 78 percent of voters overall said Clinton wasn't thorough in her responses to questions from reporters about her email practices, 73 percent said she wasn't honest and 66 percent said she was evasive, according to a Reuters poll released Thursday.
In late January, more than a month before the email practices came to light in a March 3 New York Times story, Clinton's support among Democrats stood at 60 percent in a Reuters five-day tracking poll. This week, her support had dropped to 45 percent. Still, half of Democrats polled said the email controversy would not decide whether they will vote for Clinton, while around 17 percent said it would be more likely that they will vote for her if she runs.
"Poll numbers are going to go up and down and we got a ways to go and there will be bumps in the road for whoever the candidates are," Kathy Winter, chairwoman of the Osceola County Democrats in Iowa, said. "I want them to start talking about the issues and I don't think this email thing is one of the issues." But Winter added: "If Secretary Clinton is going to run then she should announce because I think a campaign structure is better suited to deal with these kinds of issues when they do come up."
Kim Casey, a former New Hampshire state representative and town chairwoman of the East Kingston Democrats, said the scrutiny of Clinton is more due to her name than her actions. "I think she actually takes on more [criticism] given her history than other politicians do," she said. "The substance of this seems to be less than the kerfuffle that it's causing."
While Casey said she is fond of Clinton, she's undecided about whether to support her and said the former secretary of state would stand to benefit if she didn't sail to the nomination. "I have concerns nobody else is stepping up," she said, "while there's a clown car filled with people that want to tell you how much conservative they are than the other guy" on the Republican side.
Arlen Hicks, chairman of the Taylor County Democrats in Iowa who supported then-Sen. John Edwards of North Carolina in the 2008 caucus, was taking a wait-and-see approach on Clinton. "It's more a matter of seeing how she conducts her campaign, whether she gains momentum, whether it looks like she will be a good candidate or the candidate most likely to be successful," Hicks said.
Larry Drake, chairman of the Rockingham County Democrats in New Hampshire, pointed out that most voters don't tune in to politics until two months before the election. "I've learned to take these polls with a grain of salt and the only people that that I think are really paying attention to this are reporters and political junkies like me," he said.
© Copyright IBTimes 2023. All rights reserved.